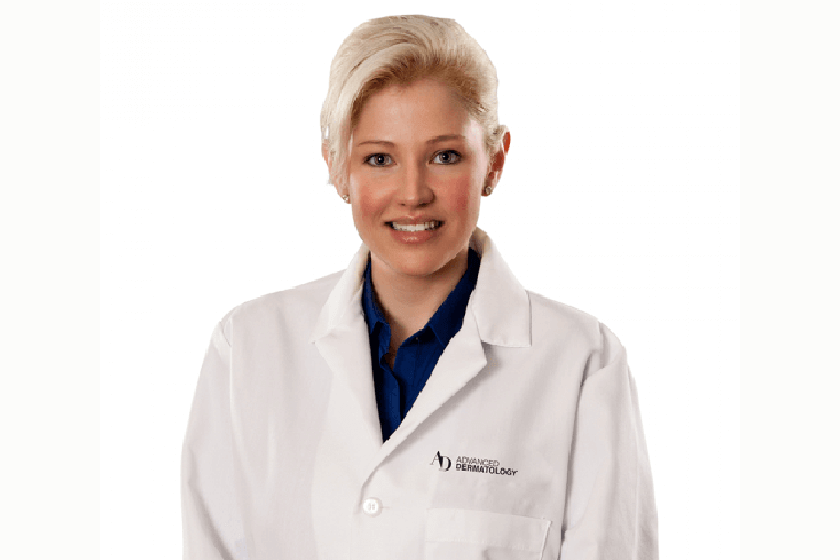 Dr. Kelly Duncan, board-certified dermatologist by the American Board of Dermatology, is a co-founder and co-director of Advanced Dermatology. Dr. Duncan has years of extensive training in advanced cosmetic and dermatologic procedures. Named one of the "Best Dermatologists" by the Katy Times, Dr. Duncan is dedicated to helping her patients achieve healthy, beautiful skin.
After attending The University of Texas Medical School at Houston, she served an internship at Lyndon B. Johnson Hospital in Houston. Dr. Duncan completed her dermatology specialty training at The University of Texas at Houston and received extensive dermatologic cancer training at the MD Anderson Cancer Center Department of Dermatology. Dr. Duncan's professional memberships include the American Academy of Dermatology, the Texas Dermatologic Society, Houston Dermatology Society and the Texas Medical Association.
Duncan's extensive knowledge across the dermatological field enables her to help her patients achieve their skin goals. Through her blog posts, Dr. Duncan weighs in on current skin care trends, gives tips and tricks on both medical and cosmetic dermatology, and most importantly, provides her readers with content that is backed by scientific and medical research.
Reviews
"I have been using Advanced Dermatology for few years now.  Dr Duncan has kept my skin cancer under control. Dr Duncan and staff are wonderful,, they are kind, professional and caring. I recently had some Mohs surgery done on top of my head and Dr Peltster performed the surgery Great doctor , great surgeon am sure I will be seeing him in the future  Key & Liz gave me great instructions on how to care for the wound Dr Duncan has other transplant patients and  excels at handling our skin cancer incidents Too notch group of people"
B.Y.
Yelp
"Dr. Duncan is fantastic!  She makes sure that everything is right and that her patients are satisfied with procedures. Jennifer, in the Pearland office, is also fantastic. I had some issues after an eye procedure and I emailed her with my concerns. She called me back almost immediately and kept in constant contact with me to make sure I was ok. I would highly recommend Advanced Dermatology!"
B.B.
Yelp
"Dr. Duncan, and her entire staff have been great! I have been going to Advanced Dermatology for a couple of years now. I have had cosmetic and dermatological procedures and have been extremly happy. The one time I was dis-satisfied with the result they re-performed the procedure with out any hassle! I will continue to use them and refer more friends and family (by the way they have been happy too!) Liked: Disliked:"
S.P.
Yelp
"The people at advanced dermatology in Katy are really nice and friendly. I originally was a bit wary due to the older reviews but I have friends and family that have been going there for years and highly recommend them. I originally met with Dr. Duncan for an skin issue that I was having. Dr. Duncan was really attentive and took the time to put me at ease. Found my dermatologists that I always will go back."
B.C.
Yelp
"I will never go to any other dermatologist!  Dr. Duncan has taken care of me for about 7 years now, and she is an incredible doctor.  The best thing about her is that she is an expert on making you look refreshed and younger without any signs that you have had anything done.  I get Botox and filler from Dr. Duncan,  and no one can believe that I am 44, or for that matter that I have had any work done.  Subtlety is her specialty!  Almost every person who has asked me where I go has then become a patient of Dr. Duncan's.  Mary Beth Strayer, who is an aesthetician at Advanced Dermatology also does amazing work and she as well as Dr. Duncan both have a keen eye for assessing your particular needs, without pushing unnecessary treatments or products.  Advanced Dermatology takes pride in their work and it shows!"
P.B.
Yelp
Related Posts