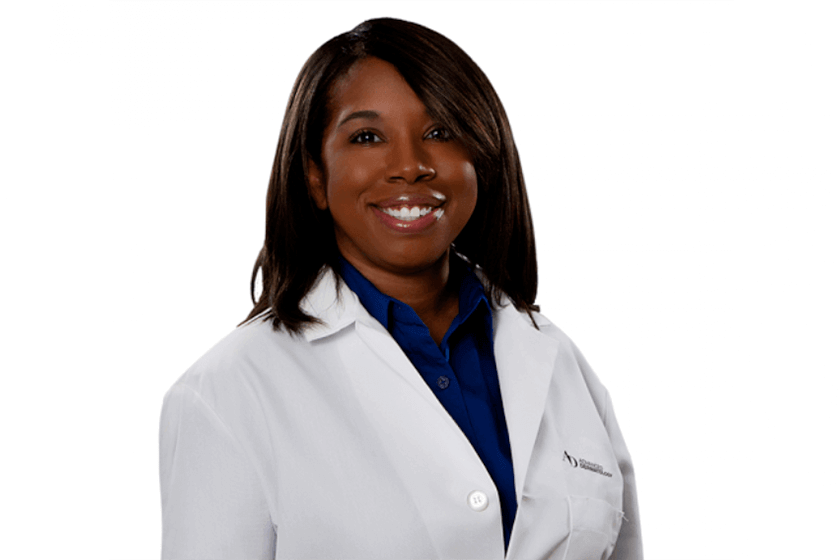 Kendra Salazar is a PA with expansive knowledge across medical, cosmetic and surgical dermatology and has been practicing dermatology since 2005. An active member of the American Academy of Physician Assistants, the Society of Dermatology Physician Assistants and the Texas Academy of Physician Assistants.
Kendra graduated from the University of Texas Southwestern where she earned a Master of Science Degree in the Physician Assistant Studies Program. Licensed by the Texas State Board of Medical Examiners and the Texas State Board of Physician Assistant Examiners, she continues to expand her knowledge of dermatology by attending frequent meetings and conferences.
Reviews
"Wait time was short - within 5 minutes my name was called to see the P.A. "Kendra Salazar". She was very knowledgeable, asked questions and listened to me. She didn't rush the appointment. Overall, good experience. Even when I was making the appointment, the appointment setter gave high praise to Kendra after telling her my reason for coming."
J.S.
Google
"Kendra Salazar, PA-C is wonderful. I'm loving how the transition was so seamless with Dr. Shayla leaving. Thank you all!"
Q.H.
Google
"Very nice atmosphere, professional staff and Dr.Kendra is great !!"
C.L.
Google
"I struggled with acne post-partum. After evaluations from 2 other dermatologist at other facilities I finally got the treatment that was effective. Kendra McCarty was fantastic. She not only listened to my concerns but provided multiple treatment options for me to evaluate. She was the first one to explain to me the battle of "hormonal acne" and how to quickly treat. Needless to say, I am acne free and SO thankful to have been under her care and direction. I highly recommend Kendra and the office is very clean, quick with appointment times, and staff are friendly and knowledgeable."
J.A.
Google
"My journey with acne has been up and down. My face had broken out sooo much. I am so very self conscious of my face and my skin. When I would take my mask off I would think everyone would be looking at my face that's broken out with pimples. The medication that Kendra Salazar prescribed started working right away. I was referred by a family friend. I'm so glad to have found out about Advanced Dermatology and Kendra Salazar."
D.G.
Google
Related Posts