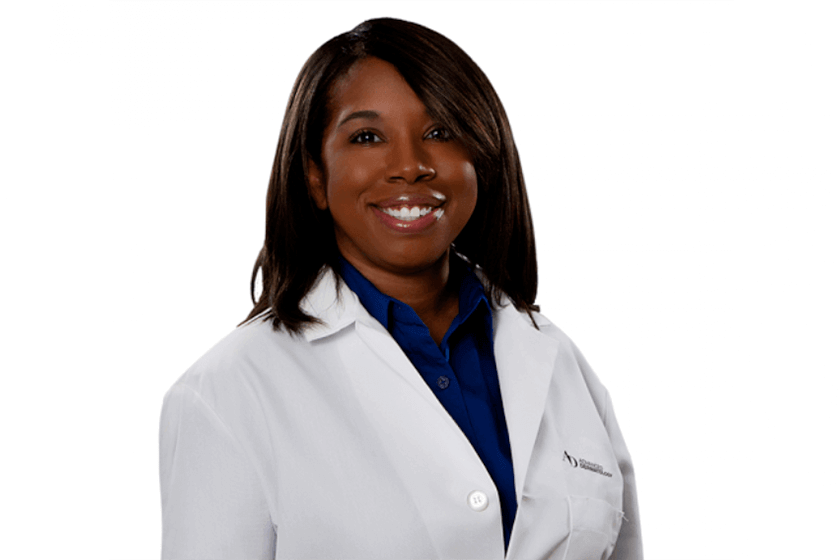 Kendra Salazar is a PA with expansive knowledge across medical, cosmetic and surgical dermatology and has been practicing dermatology since 2005. An active member of the American Academy of Physician Assistants, the Society of Dermatology Physician Assistants and the Texas Academy of Physician Assistants.
Kendra graduated from the University of Texas Southwestern where she earned a Master of Science Degree in the Physician Assistant Studies Program. Licensed by the Texas State Board of Medical Examiners and the Texas State Board of Physician Assistant Examiners, she continues to expand her knowledge of dermatology by attending frequent meetings and conferences.
Reviews
"For the past four years I have used the services offered By the doctors, PA's and aestheticians  at Advanced Dermatology. I absolutely love Kristy, Mai and Kendra, PA, who have helped my complexion and skin care regimen to be top notch and unbelievably amazing. I send everyone there. They have cared for my children and teenagers needing intervention, as well as myself, taking care of the aging skin. The office is managed very well and wait time is a little to none."
M.W.
Yelp
"Five stars is for Kendra Salazar. Hands down , the best. I initially went and saw Dr Egesi and did not like my visits with her. After a couple of visits, I asked for someone else because she didn't seem to have very good relational skills when it comes to her patients and did not listen to my concerns. Kendra Salazar is a Physician Assistant but the actual Dermatologists could take some social queues from her. After having my son, my skin changed drastically and I had horrible acne. I felt very insecure and did not understand it. Kendra Salazar listened, showed concern and put me on the right medication.  My skin looks 100% better. She doesn't just recommend products sold at the office, she recommends prescriptions that insurance will cover too. I am SO glad I gave them another chance and went to Kendra. I feel so much better and not embarrassed to go out in public. I will probably go back to get some SkinPen treatments just because of Kendra. I honestly can't say enough good things about her."
H.K.
Yelp
"I recommend this place with 5 Stars. No waiting. My wife and I went to see Kendra a PA. Great service and results."
T.M.
Yelp
"I've been a patient here for many years and happened to see that the rating here was low...and was baffled! I have always had a great experience at this practice. I had an annual checkup yesterday. The office itself is beautiful. The front desk staff were very friendly and efficient. Kendra does my checkups for me and always does an outstanding job-she is so sweet and I would recommend her to anyone. I also met with Regina to discuss some skin care recommendations and she was very helpful and kind. When people ask for recommendations for a derm in Sugar Land I always refer them here-they're awesome!"
J.G.
Yelp
"I've been coming to Advanced Dermatology for awhile before they moved to this sugar land location. The staff is very attentive and Kendra is very welcoming. She makes you feel at ease and provides the best of professional advice. I highly recommend this place for your skin issues. I've been dealing with acne since high school and they helped with my acne problems"
A.P.
Yelp
Related Posts