5 Tips To Keep the Skin Around Your Eyes Looking Young!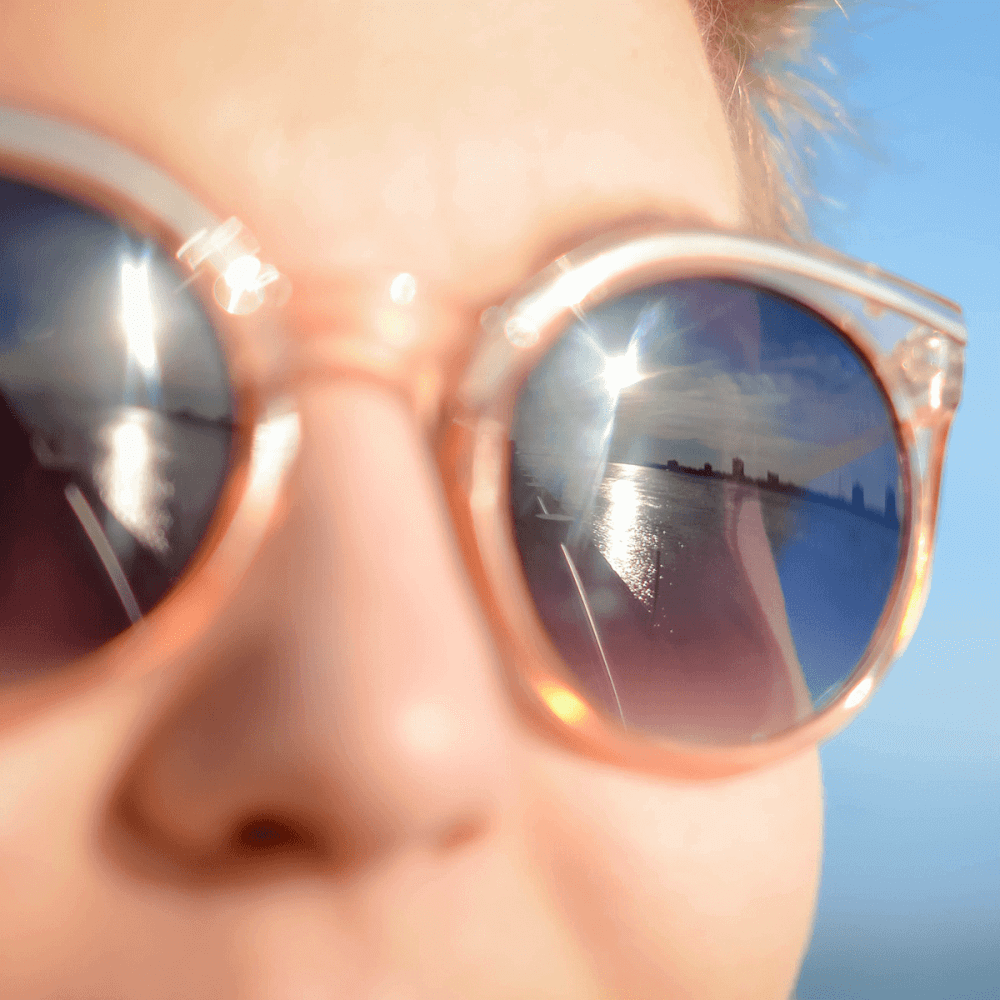 The eyes are one of the first places we start to notice early signs of aging—whether you suffer from fine lines and wrinkles, puffiness or dark circles—we're uncovering the top ant-EYE-aging (see what we did there?) tricks from the pros to keep you looking bright-eyed and bushy-tailed (okay, we promise we're done with the eye puns). Read on to learn more.
FINE LINES & WRINKLES AROUND THE EYES
TIP #1: Prevent lines around your eyes from forming in the first place! Neuromodulators such as Botox and Dysport work to prevent and soften the appearance of crow's feet by temporarily relaxing the muscles that crease skin around the eyes. Dr. Ingraham of Advanced Dermatology Houston recommends starting neuromodulators in your mid-twenties as a preventative measure.
TIP #2: Protect the delicate skin around your eyes. "Wearing sunglasses with UVA and UVB protection [is an important part of protecting your eyes]," says Kendra Salazar, Certified Physician Assistant at Advanced Dermatology Houston. "I love Skinceuticals A.G.E. Eye Complex which I use myself every night. It helps reduce fine lines and wrinkles but I found with my use that it also can help reduce puffiness under the eyes."
PUFFINESS OR UNDER-EYE BAGS
TIP #3: Watch your diet! One of the simplest ways to prevent puffiness under the eyes is to watch your alcohol intake, avoid foods high in salt and make sure you drink enough water.
DARK CIRCLES
TIP #4: Plump it up! Tear trough injections by a board-certified dermatologist are an effective way to lift any depression under the eye that can contribute to the appearance of periorbital dark circles.
DROOPING EYELIDS
TIP #5: Temporarily raise your brows. For patients with slight brow ptosis (or drooping eyelids) neuromodulators such as Botox or Dysport can help to non-surgically lift the lateral portion of the brow. Be sure to see a board-certified dermatologist when treating delicate areas of the face.
Click here to schedule an appointment with Advanced Dermatology.