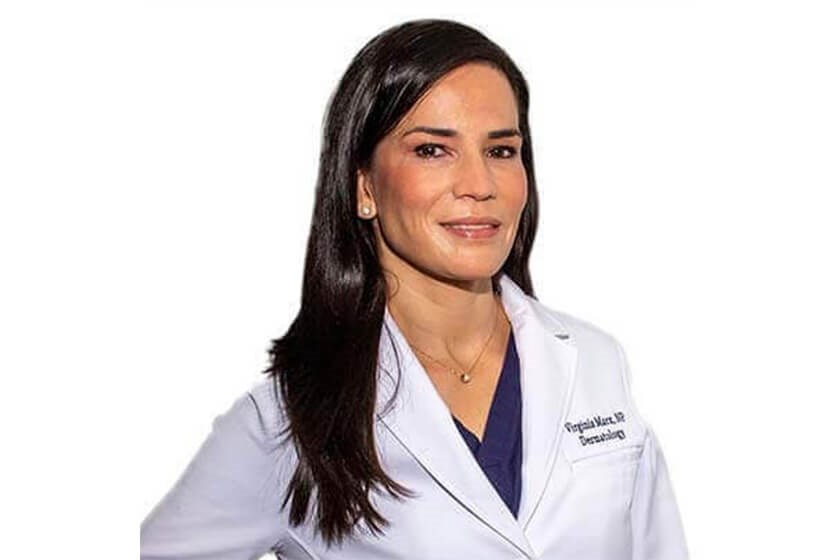 Virginia Marx graduated from Virginia Commonwealth University in 2000 with a Bachelor of Science in Business. In 2001 s the earned her Esthetician's License in New York where she started her esthetics career. In 2011, she received her Bachelor of Science in Nursing from Texas Woman's University. Virginia began her journey in aesthetic dermatology as a licensed Registered Nurse, and her passion for skincare drives her to continuously expand upon her education. Ever in the pursuit of expanding her knowledge, Virginia received her Nurse Practitioner degree at The University of Texas. She is utilizing her many years of experience and training as she treats patients for both medical and cosmetic services.
Virginia's extensive training, experience and aesthetic eye ensures that all her patients receive outstanding results from their treatments. She is committed to facilitating graceful aging by enhancing each patient's natural, unique appearance. In Virginia's words, "I love making people feel more beautiful and confident. It is my passion to provide you with wonderful aesthetic treatments to keep you looking younger and feeling great about yourself!"
As a highly skilled provider, Virginia is trained, certified and specializes in non-surgical treatments including injectables and laser treatments. Her natural approach to aging has created a loyal patient base
Reviews
"I totally recommend this Dermatology Clinic. Everyone was very friendly. We were taken right in which is a huge plus. The NP that saw me was extremely nice and professional. She took a biopsy to send out to the lab and I didn't feel a thing. She recommended a cream to use for now. After a week of using the cream she ordered my rash is pretty much gone, so she knew pretty well what type of rash I had. I will continue to use Advanced Dermatology as long as I need a Dermatologist."
A.S.
Google
"I had a consultation with Jahira It was wondeful! Everyone was very nice and I love Nurse Virginia Marx She is terrific! Thank you again"
D.S.
Google
"I've been a patient here for many years. Virginia, Maria and Dr. Duncan are experienced and professional! Sometimes my schedule means I have to be flexible on who I see, but I am always beyond happy with my results. Jahaira is also the best the consult with if you are unsure on what service you want."
H.M.
Google
"Virginia Marx does the best Botox! Best results every time!"
A.G.
Google
"Thank you Krystal for your superb service. I am already seeing the difference using the Skinpen. I won't snore next time 😫😊"
K.B.
Google