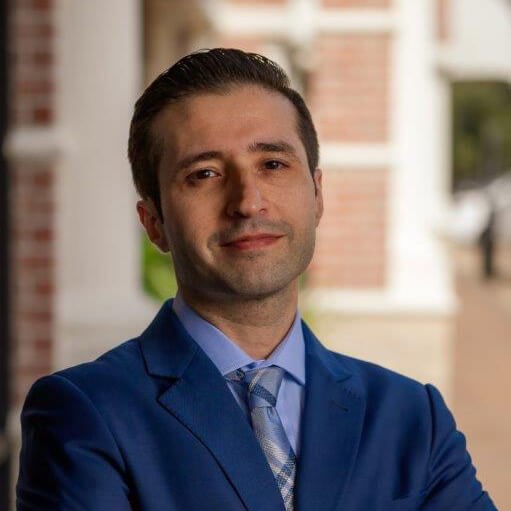 Dr. Haider K. Bangash completed his Dermatology residency at The University of Chicago, where he was a Resident Liaison for the American Society for Dermatologic Surgery. He participated in multiple research projects and in 2010 he was named the Honorary Research officer at the University of Chicago. Prior to his residency at the University of Chicago, Dr. Bangash completed an Internship in Internal Medicine at The University of Connecticut Health Center. He then pursued a clinical and research fellowship in lasers under the guidance of Dr. Omar Ibrahimi at the Connecticut Skin Institute in Stamford, Connecticut. Dr. Bangash completed his medical school at The Aga Khan University Medical College.
Dr. Bangash is honored to join the Advanced Dermatology team and looks forward to serving the greater Houston area and providing excellent patient care.
Reviews
"Very punctual and performed a thorough exam. Answered all of my questions and was very personable. 5 stars for Dr. Bangash!!"
C.
Google
"My wife and I had the privilege of visiting Dr. Haider K. Bangash at the Advance Dermatology Katy office, and we couldn't be more impressed. Dr. Bangash's expertise as a dermatologist is truly remarkable. His ability to provide thorough explanations and treatments for the small growths on our faces and scalp was beyond our expectations. Dr. Bangash's knowledge and proficiency are evident in the way he approached our concerns. His professionalism and dedication to his craft were truly reassuring. Not only did he address our skin issues with precision, but he also took the time to ensure we understood the diagnosis and treatment options thoroughly. The entire experience at the clinic was elevated by the outstanding support of his nurse and staff. They were friendly, efficient, and created a welcoming atmosphere that put us at ease. Their commitment to patient care was evident in every interaction, and it greatly contributed to our positive experience. In a field where expertise and compassion are paramount, Dr. Bangash and his team excel. Our visit to the Advance Dermatology Katy office was not only productive in terms of addressing our skin concerns, but it also left us with a lasting impression of exceptional medical care. We wholeheartedly recommend Dr. Bangash to anyone seeking a top-tier dermatologist who goes above and beyond. Kudos to Dr. Bangash and his team for setting the bar high and providing an exemplary standard of dermatological care. Highly recommended!"
K.H.
Google
"Dr. Bangash was kind, patient and compassionate. The office staff was wonderful as well."
J.J.
Google
"Was able to get an appointment quickly and Dr. Bangash and his staff were professional, thorough, and competent. Have recommended this practice to friends and family."
L.V.
Google
Related Post