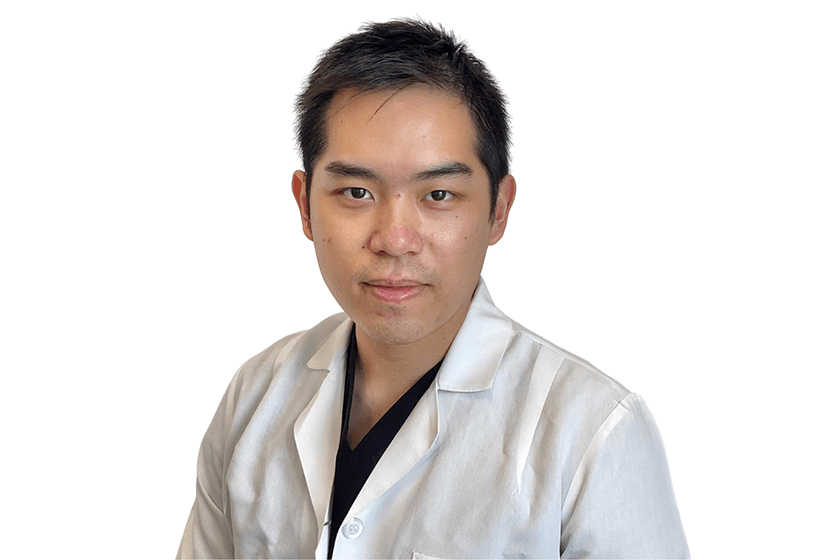 Dr. Au earned his undergraduate degree in Biology at Boston College, where he was inducted into the Phi Beta Kappa Honor Society and earned the prestigious Scholar of the College Award. He then received his medical degree at University of Pittsburgh. He went on to complete his dermatology residency at University of Illinois at Chicago, where he served as a co-chief resident and the resident liaison for the American Society for Dermatologic Surgery. After his residency, he pursued a fellowship in Mohs Micrographic Surgery and Cutaneous Oncology at Indiana University under the guidance of Dr. Ally-Khan Somani.
Dr. Au has published multiple research articles and contributed to book chapters on surgery and wound healing. He strives to provide comprehensive and individualized treatment for each of his skin cancer patients. Dr. Au specializes in the detection and treatment of skin cancer, as well as reconstructive surgery.
In his free time, Dr. Au enjoys cooking, photography, sports and traveling.
Reviews
"The attention in this center is wonderful, the girls who are at the reception are very friendly and attentive. The Dr. Marzuka is an excellent professional, she made a radical change in my skin, with medical treatment and recommendations. Unfortunately I will not be able to continue with it because you no longer work with my insurance, which represents a very high cost to pay you, but I am very grateful to have been taken care of by an excellent professional."
R.L.
Google
"Dr Duncan is top notch. She's knowledgeable, personable, and really makes you feel cared for. I had been to the clinic last month for the same issue and had to see a different doctor because I couldn't get in with Dr Duncan. He didn't even examine the issue thoroughly enough to give me a real diagnosis and treatment plan. I am glad I went back to see Dr Duncan. She thoroughly examined the issues and gave me a real diagnosis. 24 hrs later I'm already seeing progress from her treatment plan."
N.M.
Google
"Dr Au and his assistant Porsha were amazing! Porsha was very professional and caring! Excellent service!"
C.W.
Google
"The front office staff is friendly and Dr. Balaraman and Dr. Au are professional, knowledgeable and are compassionate. I highly recommend this medical establishment for all your dermatology needs."
D.O.
Google
"I've been seeing Dr. Duncan for 15 years for psoriasis, regular skin checks and the occasional cancer, and some cosmetic fun stuff. I haven't had the fun cosmetic stuff in years, but I'm every couple of months on schedule for psoriasis and skin checks. I've battled psoriasis my entire life - and Dr. Duncan is right there battling along with me. Anyone with severe psoriasis, knows the kind of war I'm talking about, and she is the only doctor that hasn't given up, tries the latest therapies, works with my insurance (a battle in itself) and is concerned with my overall health in addition to the psoriasis. I can't say enough positive things about Dr. Duncan and Advanced Dermatology. Sometimes the wait is longer than I like, but it's worth it. She's thorough in the exam, and sometimes we find a therapy that works for a few years, and I'm clear. Then the war starts again, as is the nature of the beast. As for cosmetic fun stuff, she's brilliant at making me appear refreshed, not puffed up and plastic. I made a mistake once and had Botox from a plastic surgeon. NEVER again will I let anyone touch my face except Dr. Duncan. Dr. Duncan makes me feel beautiful and healthy in my crazy skin."
C.S.
Google