Say Goodbye to Facial Parentheses with Juvederm Vollure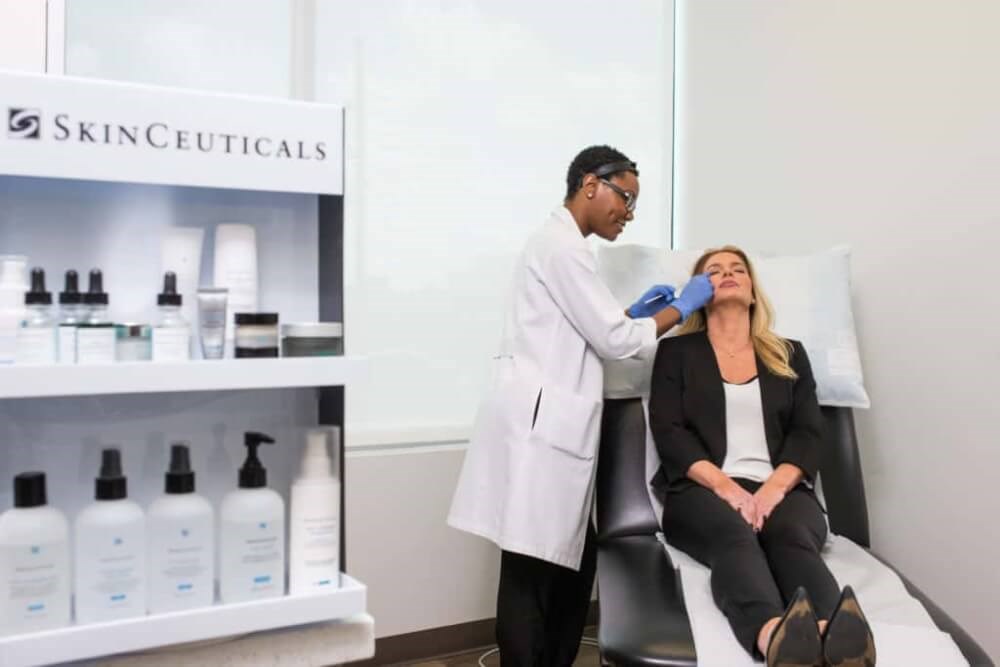 Whether you call them smile lines, laugh lines, nasolabial folds, marionette lines or facial parentheses—we can all agree that the more we age, the deeper the lines that run from our nose to mouth become. That's why we were so excited to offer our patients the newest generation hyaluronic acid (HA) dermal filler FDA approved for the correction of moderate to severe wrinkles and folds around the mouth: Juvederm Vollure.
"As we age, our skin loses collagen and elasticity causing the lines and folds around the nose and mouth, known as nasolabial folds, become more prominent," says Dr. Kelly Duncan, board-certified dermatologist at Advanced Dermatology, "We are pleased to be able to offer a longer lasting solution to these troublesome lines."
This filler is specifically tailored with a balance of hyaluronic gel firmness and smaller HA molecules that allow natural facial movements while improving the appearance of deep lines. Another benefit? Results can last for up to 18 months. Vollure combines Lidocaine (for pain) and a unique Vycross technology, which works to combine together several different molecular weights of the naturally occurring Hyaluronic Acid, providing long-lasting results.
"We're so excited to welcome Juvederm Vollure to the list of treatments Advanced Dermatology offers," says Dr. Sherry Ingraham. "What I really like about this filler, is that it yields natural-looking results. Patients will never look heavy or over-filled around the mouth and my goal is to always help my patients look like a more youthful version of themselves."
Thinking about Juvederm Vollure? Contact Advanced Dermatology today for a free cosmetic consultation. With three convenient locations in the greater Houston area and a team of experienced, board-certified dermatologists; Advanced Dermatology makes it easy to achieve beautiful, healthy skin!
Click here to schedule your free cosmetic consultation.