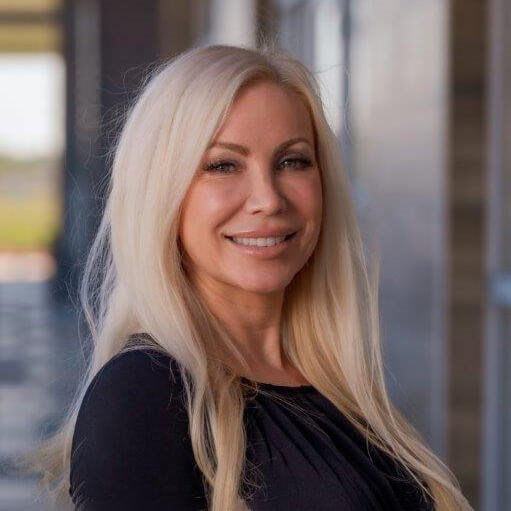 Born and raised in Ridgewood New Jersey, Sharon Velez, LMA started her journey in the beauty industry as a professional hair stylist. She attended Capri Institute and immediately started her internship at a very popular high-end hair salon. She spent 2 years apprenticing under then Master Stylist Tabatha Coffey from the hit TV show Tabatha's Salon Takeover. Sharon spent the next several years as a hairstylist full time along with occasionally styling hair for various fashion shows and photoshoots in the New York Tristate area.
In 2009 Sharon attended Florida College of Natural Health where she earned her Associates Degree of The Science of Natural Health and Advanced Paramedical Skin Care. Her studies included advanced skin care training in a medical and clinical skin care environment as well as Pre- and Post-operative skin care.
Sharon has advanced her education by getting double certified in Advanced Chemical Peels and Microneedling. In 2014 she attended and graduated from National Laser Institute where she trained and received her laser certification. Sharon is now a Senior Laser Technician. Her Laser skills and experience include Fractional Laser Resurfacing, IPL Photofacials, Laser Hair Removal, tattoo removal, e-Matrix sublative skin rejuvenation, Ultherapy, laser spider vein removal, CO2 Skin Resurfacing, permanent fat reduction and much more. Whether you want a smoother more even tone and texture or a lighter brighter complexion Sharon has the knowledge and experience to help you achieve your skin goals.
Over the years Sharon has gained valuable experience working in Medical Spas directly with and assisting physicians performing various treatments such as PRP hair restoration, PRP collagen injection therapy treatments and laser procedures on patients with many types of skin and body concerns. Sharon has extensive knowledge and experience working with various skin conditions such as rosacea, melasma and acne. She has helped patients help improve the appearance of facial redness, fine lines, wrinkles, hyperpigmentation, melasma and acne scaring.
Sharon is known for her kind and compassionate demeanor as well as the personal attention she gives to each and every one of her clients. Sharon is the proud author of a children's book. Sharon is also an equestrian, an animal lover and has rescued numerous horses, dogs and cats. She has raised money for several animal shelters in her community to feed and provide health services for animals in need
Sharon Velez is the Aesthetician at the League City location.
Related Post