Will CoolSculpting® Give Me a Bikini Body Before Summer?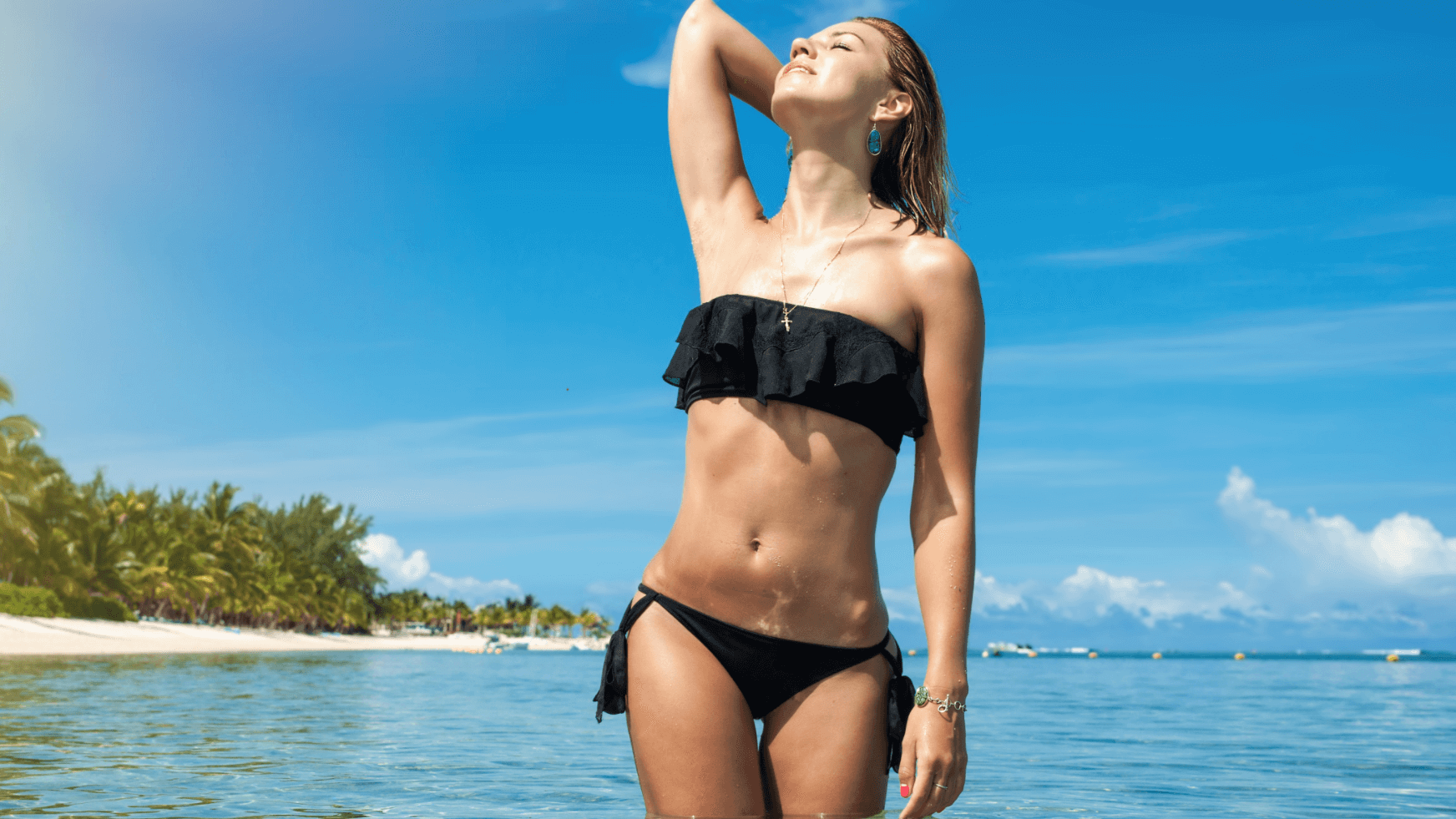 Summer is approaching, along with lots of sunshine and outdoor activities. So, are you bikini body ready? When diet and exercise are not enough to address small fat pockets in places like the abdomen or thighs, CoolSculpting could be the solution you are looking for in the Greater Houston area. This innovative body contouring treatment can be performed without invasive incisions or surgery.
Achieve a slimmer summer body through a simple fat loss procedure. Call Advanced Dermatology to meet with one of our professionals and learn how this procedure works.
How body contouring works
CoolSculpting boosts your confidence through noninvasive fat loss. It works by exposing unwanted fat cells to cold temperatures. The cells are damaged, then naturally eliminated by your body over time. CoolSculpting reduces problem areas while keeping the surrounding skin and tissue safe from damage.
To begin, an experienced provider places the cooling device on the targeted area. Katy, Pearland, League City, and Sugar Land area patients will feel some pressure followed by a cooling sensation. The most common places include the arms, abdomen, thighs, hips, and love handles. Advanced Dermatology can also make recommendations based on your cosmetic needs.
If you want a bikini body, multiple treatments may be recommended, especially if more fat layers are involved. We can spread out the procedures over time. When you attend a consultation, our staff can create a treatment schedule that works with your summer body goals. Patients who are interested in additional treatments can learn about our services in-house.
Quick healing and recovery
One of the most popular reasons to get CoolSculpting in the Greater Houston area is the effective healing and recovery process. Patients do not have to get surgery or take many weeks off from work. As with any other fat loss procedure, you will get an assessment to make sure you are healthy enough for CoolSculpting. Patients are also informed about the minor side effects involved with recovery, including some temporary redness and tingling.
Patients are encouraged to get CoolSculpting earlier in the year if they want slimmer contours in time for summer. This is because your body needs time to process the affected fat cells. While some results are seen within a few weeks, the most optimal outcomes appear after 2 – 4 months. Our CoolSculpting timeline may change depending on the amount of fat involved as well as the treatment areas. Advanced Dermatology can make a more accurate timeline during your initial assessment.
Maintaining your summer body
Once the fat cells are gone through CoolSculpting, they cannot return. However, patients should understand that the remaining cells can grow in the future. Your body contouring results can be maintained on a long-term basis through regular diet and exercise. Your primary health care provider or nutritionist can make recommendations based on your personal wellness goals.
Get bikini body ready with CoolSculpting!
A simple fat loss procedure, like CoolSculpting, can make all the difference when it comes to having a refreshed summer body. If you live in Katy, Pearland, League City, or Sugar Land and want to learn how to lose fat pockets in hard-to-reach areas, call Advanced Dermatology for a CoolSculpting assessment. Our goal is to give patients more gorgeous contours through a personalized approach in the Greater Houston area.