What Treatments Can Cure My Acne?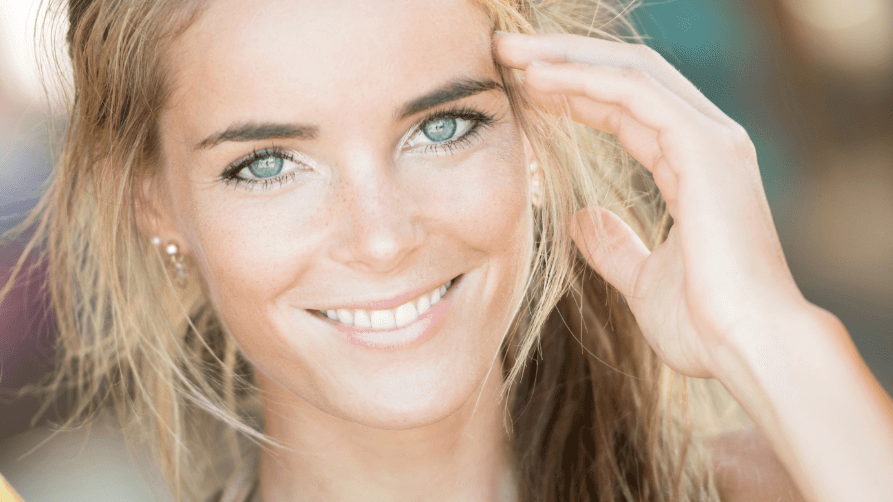 Acne is embarrassing no matter what age, but it can be particularly frustrating for adults. Unfortunately, there is no one-size-fits-all approach to acne treatment. If you have tried to clear your skin using over-the-counter treatments with no results, now is the perfect time to contact Advanced Dermatology for a skin consultation. Call one of our conveniently located offices in the Greater Houston, TX area. Our board-certified dermatologists will outline a skincare routine to match your unique skin and acne type.
What causes acne?
Do you want to learn what causes acne? Genetics may have an effect on acne and could be the reason why some people are more acne-prone while others are not. Regardless, the professionals at Advanced Dermatology will investigate the possible causes of your acne during a skin consultation. We may ask about your diet and lifestyle, as well as any medications you may take. Understanding why you break out is an important part of the process so we can create your custom treatment plan.
You may also be surprised to learn that factors such as stress and hormonal fluctuations have an impact on your skin, including anyone currently going through puberty, pregnancy, or menopause. This is because hormonal changes trigger the production of sebum in the sebaceous glands, making it easier for the pores to become clogged. Sometimes, patients make the mistake of touching their skin too often or popping their pimples, which only spreads the bacteria even further.
Types of acne
Advanced Dermatology treats two different types of acne. Inflammatory acne lesions consist of pus-filled bumps, red bumps, and even painful nodules and cysts. Non-inflammatory acne lesions are commonly referred to as blackheads and whiteheads. If your skin is prone to certain types of acne, it is important to develop a comprehensive treatment plan moving forward. Blemishes range from mild to severe and need to be treated accordingly. Advanced Dermatology has medical and cosmetic dermatology practitioners who collaborate to bring patients a high level of care.
Acne treatment options
With four locations in the Greater Houston, TX area, Advanced Dermatology has a reputation for providing a range of options to address both types of acne. After your skin consultation, we help you manage your symptoms through a selection of products such as gentle cleansers, moisturizers, and sunscreens that do not clog pores. Certain products can also kill the bacteria that cause acne and reduce inflammation. We suggest cleaning the face twice a day, followed by the use of medications like oral antibiotics. Doxycycline or tetracycline, for instance, are effective in treating acne. For milder acne cases, topical solutions and creams that contain retinoids, salicylic acid, and benzoyl peroxide may help.
Acne scar treatment options
Acne scars are a constant reminder of your difficult journey with acne. Scars are the result of the skin's attempt to repair lesions by forming new collagen. However, these repairs are not as smooth or flawless as the original skin. This is why the staff at Advanced Dermatology also provides professional services for treating acne scars. The strategy we use depends on the type of scarring you have, such as:
Dark brown or pink-colored marks

Round depressions that have steep vertical sides

Rolling scars that result in a wave-like pattern on the skin

Ice-pick scars that present as a narrow scar resembling a hole in the skin

A hard mass of raised skin that can usually grow bigger than the lesion
Scar treatment may involve procedures such as a chemical peel. Once your active acne is under control, we make use of chemical exfoliation to improve the skin and cell turnover. Fraxel lasers may also treat the skin without causing damage to other tissues. For deep acne scarring, we can excise the scar through surgery or use dermal fillers to restore volume through carefully-placed injections in the face.
Contact Advanced Dermatology
Acne and acne scarring can affect anyone regardless of age or gender, but this doesn't make it any easier to treat. Whether your acne is mild or severe, our variety of proven and safe treatments can address your specific needs. At Advanced Dermatology, our trained dermatologists can help with personalized options to clear your skin and boost your confidence. We also frequently teach patients about the different types of acne, what causes acne, and how to prevent it from forming in the future. Reach out to Advanced Dermatology to schedule an acne treatment appointment at one of our four locations in Katy, Pearland, Sugar Land, and League City, TX. Advanced Dermatology is recognized for our excellence in delivering unparalleled care for patients of all ages.