What Prescription Medications Help With Mild Cases of Acne?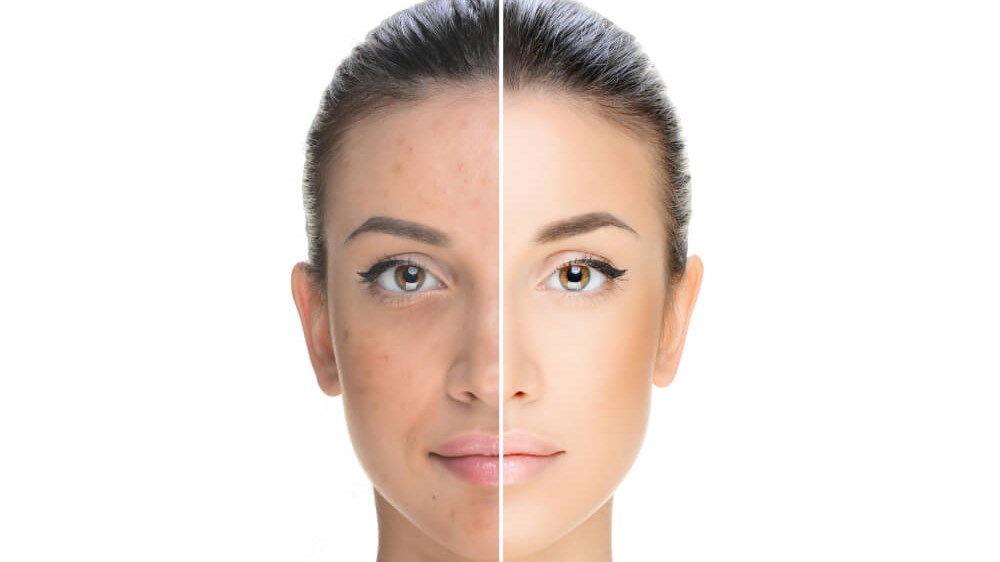 Acne is one of the most frequent skin conditions found in the U.S. It occurs when dead skin cells and oil block the hair follicles in the skin. While acne is most common among teenagers, it can afflict people of any age or background. Acne can be especially annoying if over-the-counter products have not been effective. If you find that this is the case, it may be time to call Advanced Dermatology in the Greater Houston area.
When you schedule a skin consultation with one of our board-certified dermatologists and physician assistants, we outline a personalized plan based on your skin and acne type. Our experts may even prescribe certain medications to help with mild acne. To learn more about our process and get rid of acne, visit one of our locations in Katy, Pearland, League City, and Sugar Land, TX.
Why do I have acne?
When your skin functions normally, the sebaceous glands under the skin produce an oily substance called sebum. This substance travels from the bottom to the hair follicles and onto the surface of the skin, taking dead skin cells with it. Individuals with dried oil or irregularly shed skin cells experience clogged pores as a result. Follicles may also attract bacteria, causing side effects like inflammation and redness.
Acne is mainly caused by genetics and hormones. This means women may experience acne flare-ups because of pregnancy or changes in their menstrual cycles. However, lifestyle factors may also lead to frequent breakouts. For instance, certain brands of makeup or sports helmets trap oils deep in the skin. Advanced Dermatology can investigate the cause of your acne by asking questions about your lifestyle, diet, and current medications.
What kind of acne do I have?
Advanced Dermatology treats both noninflammatory and inflammatory lesions at our clinic in the Greater Houston area. These include traditional blackheads and whiteheads, as well as cysts, nodules, and painful acne knots. Symptoms vary based on the type and severity of acne you have. Blemishes range from mild to severe and will be addressed accordingly.
For patients, it is best to avoid popping or picking at pimples because this can lead to further pain, irritation, and scarring in the area. Instead, you should schedule an appointment if you have acne that persists despite self-care at home. A highly-trained provider can carefully examine your skin and make recommendations for your particular type of acne.
Your acne treatment options
Even though there is no way to cure acne, there are many treatment options to manage symptoms. Since every case is different, one method may not be as effective for one person compared with another. The certified dermatologists at Advanced Dermatology offer numerous options to clear your acne and reduce breakouts. For mild acne, we mainly suggest cleansing the area twice a day and taking certain prescription medications.
Acne medications
Proper skin care for acne-prone skin begins with the right products. Acne prescriptions are a great way to improve the severity of your breakouts. The most effective acne treatment includes a combination of topical and oral medications. Medication may contain sulfur, retinoids, benzoyl peroxide, and salicylic acid. Oral antibiotics like doxycycline, minocycline, or tetracycline are also effective.
Gentle cleansers and moisturizers that do not clog pores are also essential parts of your at-home regimen. Advanced Dermatology can let you know which products perform well for people with mild acne. Services such as professional extractions and chemical peels are other therapeutic options that handle the negative side effects of acne, such as scarring. To learn more about acne prescriptions, like oral antibiotics and benzoyl peroxide, contact us today.
Acne treatment and more
In addition to any acne prescriptions, such as oral antibiotics and benzoyl peroxide, keeping your acne under control requires time and effort. It is important to visit with a dermatologist regularly for check-ins to evaluate the health of your skin. Since acne can come and go based on your hormones and diet, a professional can meet your needs as they come up in real-time.
At Advanced Dermatology in Katy, Pearland, League City, and Sugar Land, TX, we treat acne in patients of all ages. Our board-certified dermatologists have many years of experience treating different skin issues. We can determine the best treatment type according to the severity of your condition. If you are tired of covering your acne with cosmetics and want to feel good about your skin again, call us for a consultation and tailored treatment plan.