What Is Ultherapy And How Does It Work?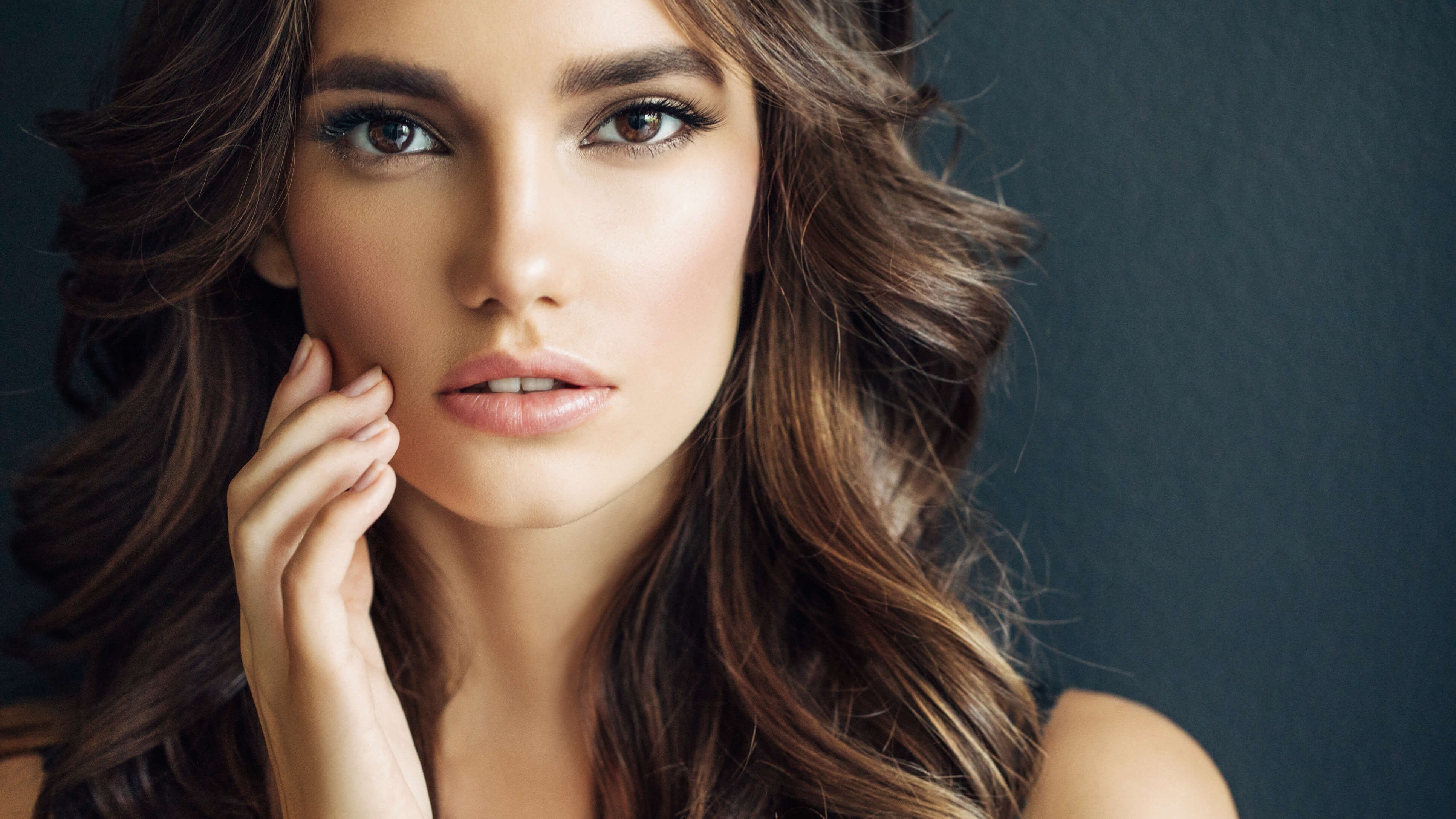 We all know that facelift surgery can work wonders to turn back the clock and reverse even advanced signs of aging, but what options are there for refreshing your look if you aren't quite ready to go under the knife? The knowledgeable and professional team of board-certified dermatologists and providers at Advanced Dermatology are proud to offer nonsurgical skin tightening with the innovative Ultherapy® treatment system at all of their Houston-area locations, including Pearland, Katy, Sugar Land, and League City. Use this helpful information to learn more about the exciting benefits of Ultherapy and determine if it's right for you.
What is Ultherapy?
Ultherapy is an FDA-approved nonsurgical, noninvasive skin tightening treatment that utilizes powerful ultrasound energy and ultrasound image-guided technology to tighten, firm, and actually lift the skin. For men and women wondering how to tighten loose facial skin without surgery or achieve a more youthful and lifted look overall, Ultherapy may be the perfect solution.
What does Ultherapy do?
During an Ultherapy session in Katy, TX or one of Advanced Dermatology's other Houston-area offices, patients will lie comfortably in one of our private treatment rooms, where a licensed and experienced provider will administer the treatment. Depending on the area(s) being treated, Ultherapy sessions typically last about 30 – 90 minutes.
While many patients tolerate Ultherapy without the need for an anesthetic, our caring team is happy to apply a topical numbing agent at the beginning of your session to minimize any discomfort. The Ultherapy handpiece is then passed across the skin, emitting ultrasonic energy to the treatment area, while ultrasound imaging is simultaneously used to identify the underlying bone and tissue structures. This ensures that the appropriate amount of energy is being delivered to precise depths for the most accurate and ideal results.
The ultrasonic energy that penetrates the skin triggers the body's natural repair response, including the production of collagen. As the collagen continues to develop, the skin becomes tighter, firmer, and more lifted, resulting in an overall younger skin tone and texture. In essence, Ultherapy can help reverse the effects of time, aging, and gravity on your skin.
Where can you get Ultherapy?
Ultherapy is designed to treat cosmetic skin concerns across the face and neck, which are typically the earliest and most adversely affected areas of the body when it comes to aging. Most commonly, Ultherapy is used to address lines, wrinkles, and sagging skin in areas such as:
Brow
Eyebrows
Face
Neck
Jaw
Under the chin
Lower neck/decolletage
In addition to traditional Ultherapy, Advanced Dermatology is thrilled to offer Ultherapy 1.5mm. This exceptional technology allows for an even greater level of precision that is designed to treat more delicate or sensitive areas, including the eyes and lips. In many cases, patients choose to combine both Ultherapy and Ultherapy 1.5mm for the most thorough session – and dramatic results – possible.
How long does Ultherapy take to work?
As with almost any cosmetic treatment, the response can vary from person to person based on a number of factors, including the severity of their concerns, their current skin health, and others. Fortunately, there is virtually no downtime or recovery after Ultherapy, and most patients can return to their normal daily routines immediately. Mild redness, swelling, or inflammation is usually short-lived and can be resolved with cold compresses and over-the-counter medications.
Oftentimes, patients begin to notice a difference in their skin almost immediately after Ultherapy, though the results will continue to improve over time as new collagen begins to develop. After about 2 – 3 months, friends and family should be able to see a visible difference in your appearance. In some cases, it can take up to six months for the final outcome to be apparent.
How effective is Ultherapy?
When performed by a qualified, certified, and experienced provider, Ultherapy in Houston, TX can be highly effective and leave the vast majority of patients overwhelmingly satisfied with their results. Of course, the results can depend on the patient's response to treatment and the number of sessions performed. In many cases, a single Ultherapy treatment is adequate, while other patients may require several sessions to achieve their ideal outcome. During your consultation at Advanced Dermatology in League City, TX, or one of our other locations, your provider will thoroughly evaluate your skin, discuss your concerns, and help determine how many treatments it may take to reach your ultimate goals.
How long does Ultherapy last?
On average, the results of Ultherapy can be enjoyed for up to 1 – 2 years before a repeat treatment is needed. Some helpful things you can do to maintain or prolong your Ultherapy results include:
Avoid sun exposure
Wear sunscreen
Keep your skin moisturized
Practice routine skin care
Eat a healthy diet
Drink plenty of water
Consider complementary treatments
By taking advantage of additional skin rejuvenation treatments, such as laser resurfacing, chemical peels, and injectables, Houston, TX Ultherapy patients can often prolong and/or enhance their results between treatments.
Rejuvenate your skin using Ultherapy with a board-certified dermatologist in Katy, TX
If you have been searching for a way to reverse the signs of aging without the expense, scarring, and downtime of invasive surgery, then nonsurgical skin tightening with Ultherapy in Houston, TX may be right for you. Call the friendly team at Advanced Dermatology to schedule your Ultherapy consultation in Katy, Pearland, Sugar Land, or League City, TX today, and take the first step toward finally feeling more attractive, comfortable, and confident in your own skin!