Think You Have Skin Cancer? Here's What To Do First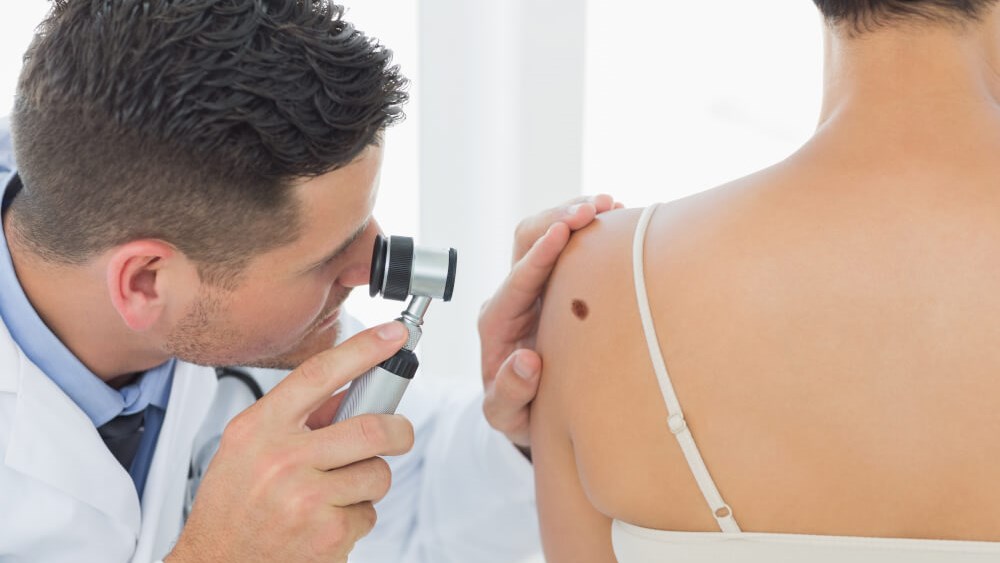 It is normal for skin cancer to be dismissed as a small skin lesion or mole. When left untreated, however, skin cancer will keep growing and cause serious harm to your health. The good news is that most of these cancers are treatable if addressed early on. If you have detected a concerning spot on your skin, we encourage you to see an experienced dermatologist in Sugar Land, Katy, Pearland, and League City, TX. Advanced Dermatology offers complete skin cancer screenings and cutting-edge treatments in the Greater Houston area.
What are the signs of skin cancer?
Skin cancer refers to abnormal cell growth that occurs as a result of damage or trauma to the skin. Skin cancers are usually found in the face, chest, hands, arms, or other areas that are exposed to harmful ultraviolet rays from the sun. While men and women of all ages and backgrounds can get skin cancer, individuals with fair complexions or family histories of cancer are at greater risk. So what are the signs of skin cancer?
During a skin cancer screening, the professionals at Advanced Dermatology educate patients about lesions and moles, so they know what is normal and what is not. You should be concerned any time a spot on your skin changes dramatically in a short amount of time or bleeds without any obvious cause. Spots that seem to appear overnight should also be checked out by a practitioner. Other common signs of skin cancer include:
Asymmetrical spots

Spots that have irregular borders

Spots that are not uniform in color

Spots larger than a pencil eraser

Spots that change in size or shape over time
What happens during a skin cancer screening?
The providers at Advanced Dermatology in the Greater Houston area are experts when it comes to skin cancer detection. A skin cancer screening is relatively simple and can be performed during a normal office visit. When examining your skin, we look for the above signs of skin cancer and identify any abnormal growths. Our staff also reviews any freckles, moles, birthmarks, and other spots. If there is a specific area of concern, our doctors will discuss our next steps with you. We may suggest a biopsy or follow-up appointment to examine the area further.
Our next steps
If Advanced Dermatology decides to take a biopsy of the suspicious spot, we numb the area and take a small sample. The biopsy is sent to a special lab for analysis; then, patients are contacted with the results. We do our best to minimize scarring by taking the smallest sample possible. Patients with benign results need no further care, although we do suggest returning to your dermatologist in Sugar Land, TX for yearly screenings. Individuals with a skin cancer diagnosis are given a range of treatment options moving forward.
Schedule a skin cancer screening
So what are the signs of skin cancer, and what should you do if you think you have it? Skin cancer affects countless individuals each year, which is why you should never take an abnormal spot lightly. As a top-ranked clinic in the Greater Houston area, Advanced Dermatology offers comprehensive skin cancer screenings for patients who are concerned about problem areas. We are proud to provide appropriate treatment options using the most advanced technologies possible. Contact our caring office to schedule an appointment with a dermatologist in Sugar Land, Katy, Pearland, and League City.