How to Reduce Swelling in Lips After JUVÉDERM® Injections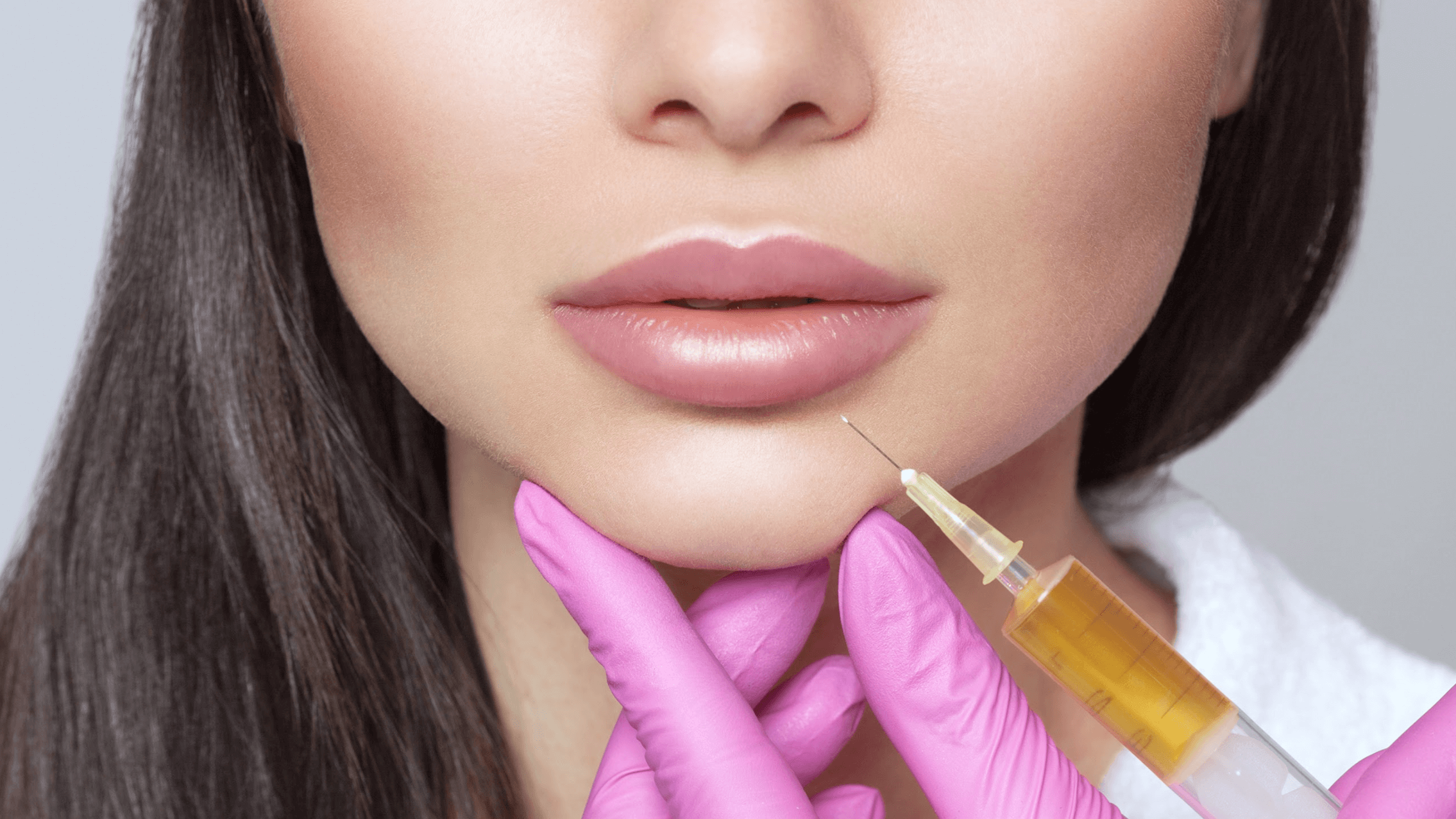 JUVÉDERM injections are a popular cosmetic treatment that can reduce fine lines around your mouth and create plumper lips! Even though it's normal to experience some swelling after JUVÉDERM dermal fillers, the skin care professionals at Advanced Dermatology can help you remedy this issue with tips and advice in the Greater Houston area.
Are you ready for a virtually wrinkle-free smile and gorgeous lips? Read below to learn how to reduce swelling and other common side effects after JUVÉDERM in Katy, Pearland, League City, and Sugar Land, TX. We can help you create your best look through lip fillers near me.
How do dermal fillers work?
Skin can show signs of aging from collagen loss, sun exposure, stress, and other factors that leave you looking older or more tired. JUVÉDERM is a dermal filler made from hyaluronic acid, the same substance that is found naturally in your body. By adding volume to the skin, we can smooth out fine lines and make certain features appear more contoured.
In the last few years, dermal fillers have become a favorite treatment among our patients. This is because JUVÉDERM injections are specifically designed for lip enhancement. High-profile celebrities and beauty gurus have endorsed JUVÉDERM in the Greater Houston area, including Katy, Pearland, League City, and Sugar Land, TX, and here's why:
Add volume, so your lips appear fuller

Accentuate your natural pout

Smooth out fine lines around the mouth

Subtle, yet noticeable improvements after one treatment
Recovering from JUVÉDERM in the lips
JUVÉDERM is a great way to enhance your smile or address unwanted signs of aging. However, there are some things to know about how JUVÉDERM affects your skin. For instance, your skin may appear a little red or swollen after dermal fillers. To minimize swelling and restore balance to your features, our dermatologists recommend:
Cool the area: Placing a cool washcloth on your lips and the surrounding areas can reduce discomfort. Don't place ice directly on your skin or keep your skin cold for too long.

Drink water: Fluids help your body recover from procedures and keep your skin hydrated.

Avoid heavy cosmetics: It's best to wait before applying heavy foundation or lipstick to the treatment area. When the inflammation has subsided, you can return to your normal beauty routines.

Avoid pressing down on your lips: Pressing down on your lips too soon after JUVÉDERM injections can cause an indentation in your lips or impact your results.

Avoid smoking: Smoking reduces the blood flow to your lips and can prolong recovery. Products like cigarettes also speed the aging process, so it's best to quit altogether.

Avoid sun exposure and excess heat: This includes exposure to saunas and hot tubs. If you're going to be out in the sun after JUVÉDERM in the lips, wear sunscreen with an SPF of 30 or higher.
Get lip fillers near me
It takes years of experience and knowledge for someone to properly administer lip fillers near me. That's why the dermatologists at Advanced Dermatology highly recommend seeing a professional for anti-aging treatments. If you have questions about JUVÉDERM, dermal fillers, or other products in the Greater Houston area, call our team for an anti-aging appointment. Our team in Katy, Pearland, League City, and Sugar Land, TX, can provide information about reducing swelling after JUVÉDERM in the lips.