How To Prevent Acne Breakouts Under Your Mask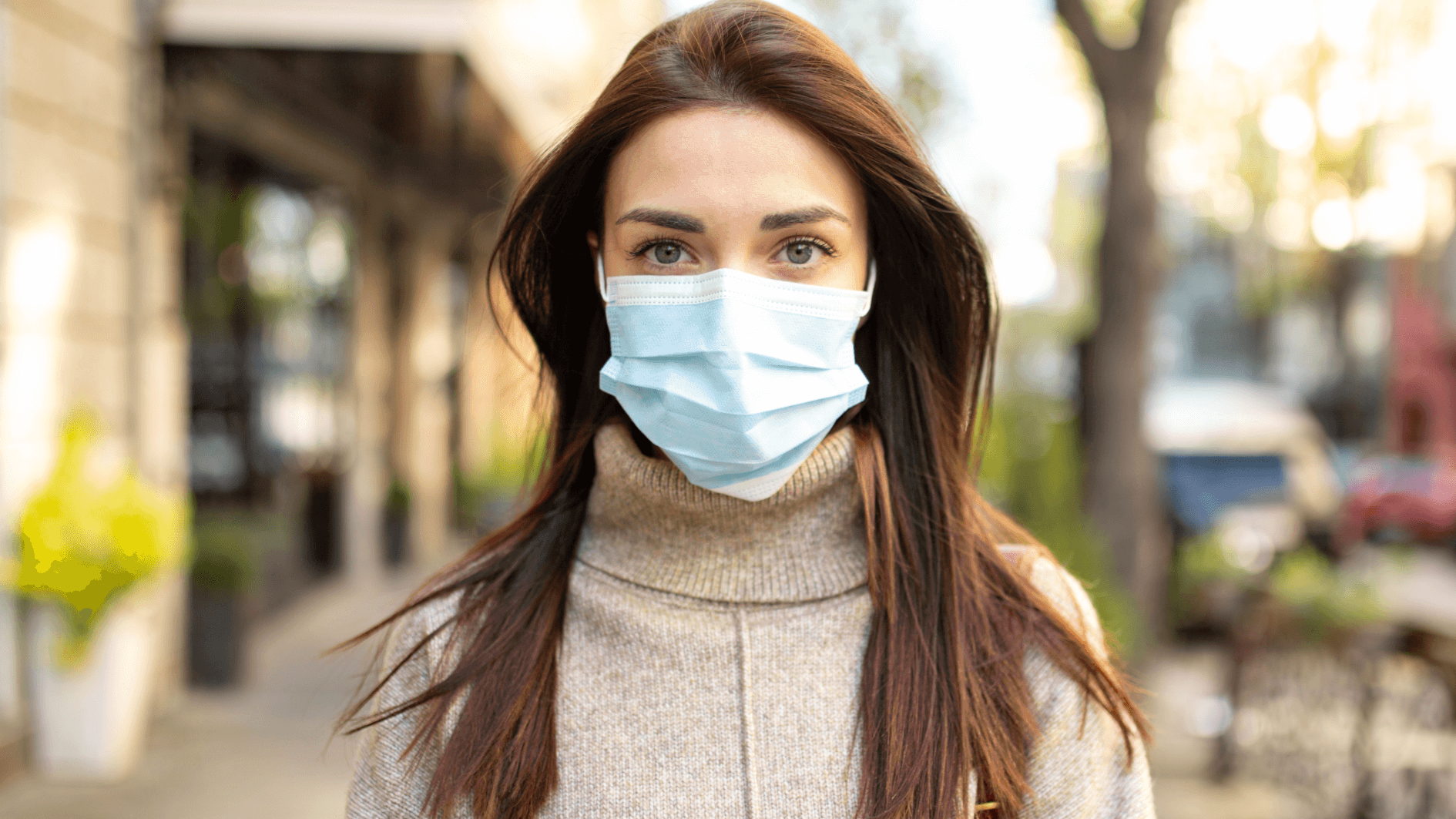 Because of the COVID-19 pandemic, the CDC recommends wearing a mask to protect yourself and others. While this offers a tremendous benefit for society, you may start to experience mask acne or "maskne." Patients with active acne, sensitive skin, or an acne-prone complexion may need to take extra precautions to decrease breakouts and uncomfortable symptoms. To help reduce acne caused by wearing face masks, our dedicated team of Houston dermatologists has put together helpful tips. Please read through our blog to learn more about ways to reduce acne caused by wearing a mask and schedule an in-person or online appointment at Advanced Dermatology in Houston, TX.
What causes acne or maskne?
Known as acne mechanica by our dermatologists in Houston, maskne occurs when patients wear their personal protective equipment (PPE) for extended periods. Because of increased heat, friction, and moistness under the mask, your pores can become blocked. Unfortunately, these factors may increase your chances of developing acne and uncomfortable symptoms.
How can you prevent mask-related acne?
Our team at Advanced Dermatology in Houston, TX knows how uncomfortable acne can feel, especially underneath a mask. To decrease discomfort or prevent the chances of developing acne, we recommend seven helpful tips.
Cleanse your skin – Before wearing your mask, we recommend washing your face with warm water and a cleanser designed for sensitive skin. This will reduce oil and dirt from getting stuck underneath the mask and prevent breakouts from happening. You should also wash your face every morning and night with a nonprescription face wash with salicylic acid or benzoyl peroxide.
Keep your skin moisturized – Using a face moisturizer quenches your skin and reduces friction, which can irritate an acne-prone complexion. Moisturizers with hyaluronic acid, ceramides, and dimethicone work the best. Additionally, select a moisturizer that works best for your skin type, such as oily, normal or combination, or dry to very dry.
Avoid wearing makeup – Applying makeup underneath a mask can block pores and trigger an acne breakout. If you do want to wear makeup, we recommend products with labels that mention non-comedogenic. This specially formulated makeup will help to not block your pores.
Clean your mask – Patients who use a cloth mask should wash it each time after wearing it for any lengthy amount of time. Washing your mask helps eliminate oil, dirt, and bacteria.
Select an unscented laundry detergent – Detergents with fragrances can aggravate your complexion. We also recommend avoiding fabric softener.
Choose products without harsh chemicals – Certain skin care products that contain medicated ingredients, like benzoyl peroxide, retinol, and salicylic acid, can irritate the skin. We recommend using these products in moderation and ensuring they work well for your skin because they could increase acne symptoms underneath your mask.
Avoid using new skin care products – Things like chemical peels, exfoliants, or retinoids can irritate your sensitive skin while under a mask.
When to schedule a dermatology appointment
If you continue to have issues, we recommend scheduling a consultation at any of our Houston area locations, including Katy, League City, Pearland, or Sugar Land, TX. At Advanced Dermatology, our board-certified dermatologists offer online and in-person consultations to meet your needs. We know 2020 is challenging enough, especially if you have started managing troublesome and uncomfortable mask skin problems. Don't let it hinder you from feeling comfortable. Please call to learn more about our acne treatments.