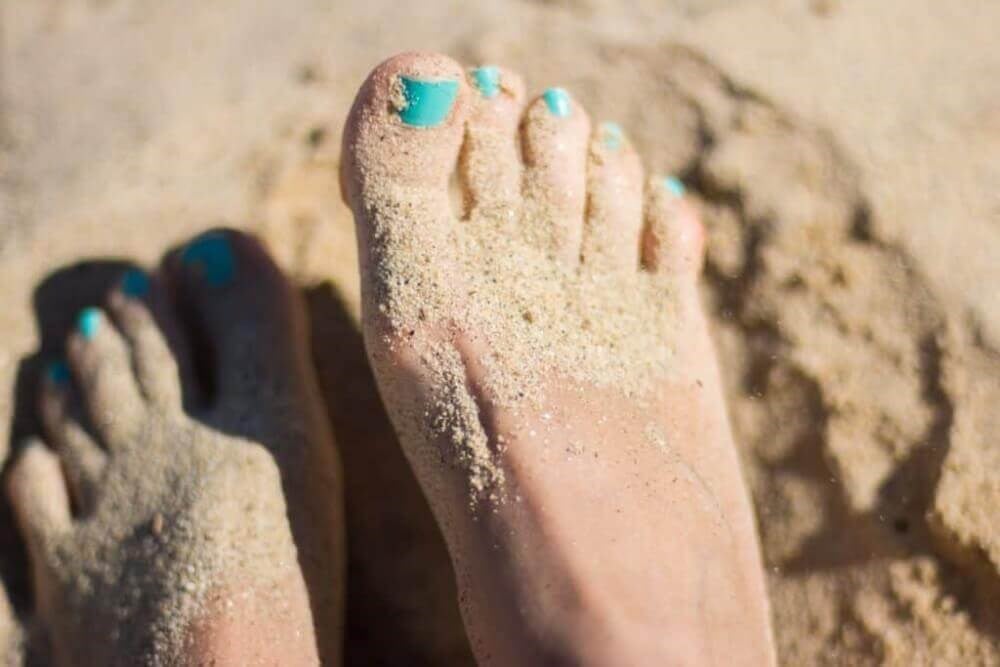 If you have rough, dry, feet – you may be doing the wrong thing to fix the problem.
"The reason we have rough feet is anytime you exert pressure against the skin it thickens in response to protect itself," said Dr. Sherry Ingraham with Advanced Dermatology.
There are a few simple techniques you can start doing tonight to help your feet look and feel amazing. First off, Dr. Ingraham recommends wearing shoes or socks, even around the house. The more you walk around barefoot, the more the skin on your feet thickens.
Second – Don't use a pumice stone or scraper to get the dead skin off of your feet. Yes, this means even when you are getting a pedicure.
"A lot of times what they will do is scrape the feet or rub the feet with a rough gadget to remove dead skin," said Dr. Ingraham, "But in response the skin is going to thicken because it's being traumatized."
So, if it feels like the more pedicures you get, the more pedicures you need – you are probably right. (more scraping = more skin rebuilding = rougher feet) But we are not saying skip the salon, we all love the extra "me" time. Just don't be afraid to tell them what you need.
"Tell them to massage away but not to scrape their feet," said Dr. Ingraham, "It can also be a risk for infection if they cut too deeply into the skin."
Dr. Ingraham recommends removing dead skin chemically instead of physically.
"Use a lotion or cream that contains Lactic Acid or contains Urea," said Dr. Ingraham, "It will chemically exfoliate the skin in a controlled, even manner. Put the cream or lotion on your feet at bedtime with a pair of socks."
Do this several times a week, or as often as you may need it.
If nothing you seem to be doing works, severe cases of dry skin may require the attention of a doctor. Contact an Advanced Dermatology office near you for an appointment.