How Many Inches Can I Lose with CoolSculpting?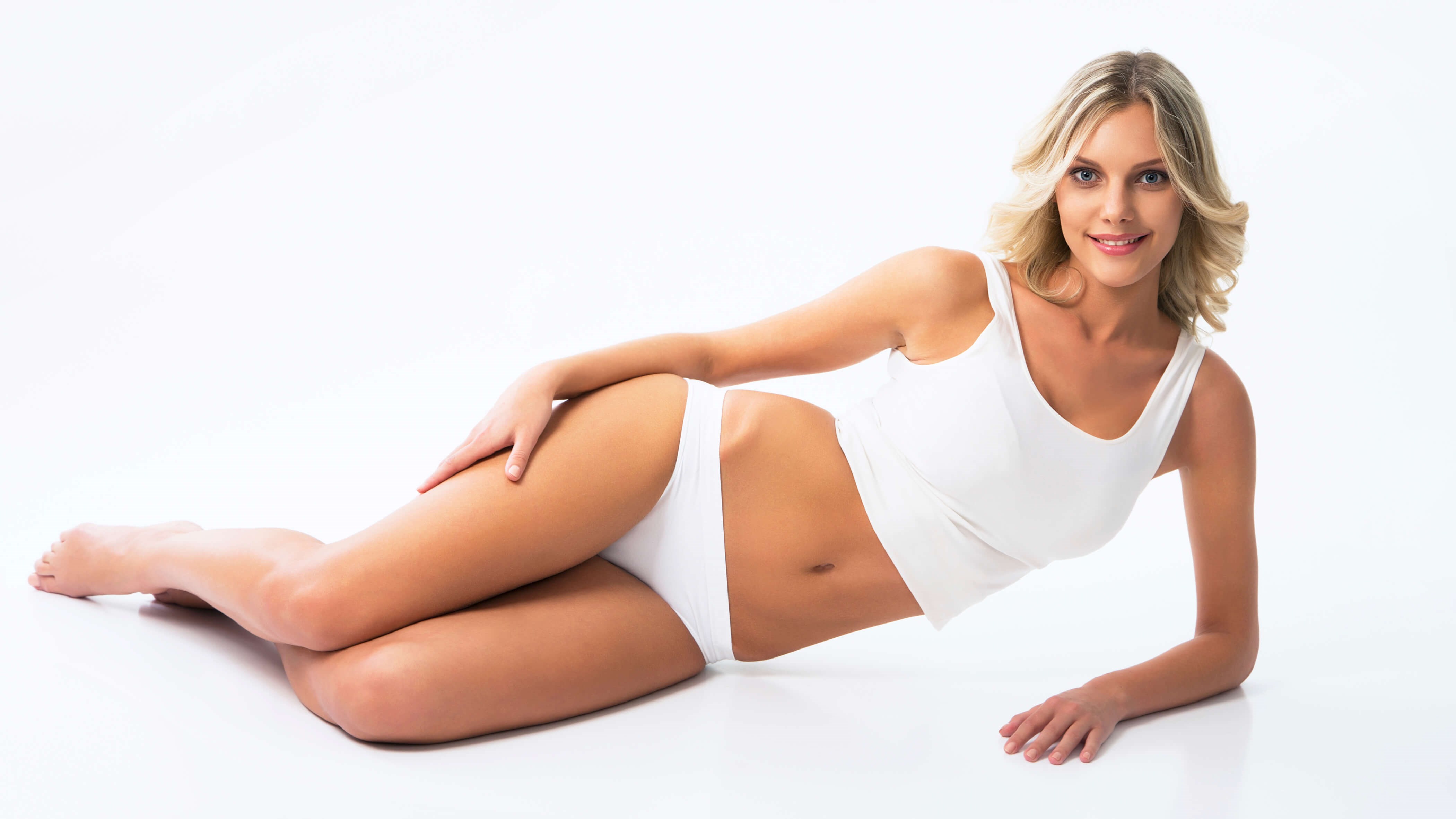 Have you decided it is time to look even better? Are you trying to figure out how losing inches and some extra belly fat can be possible without surgery? You may have heard about the innovative body sculpting magic of CoolSculpting® and what it can do. Learn how this treatment, which does not require surgery or downtime, is helping both men and women look and feel better about their bodies.
The board-certified physicians and expert technicians at Advanced Dermatology are proud to offer this innovative, in-office treatment at all four convenient locations throughout the Greater Houston, TX area. In one single session, this revolutionary body sculpting procedure can reduce up to 25% of unwanted fat cells in specific areas, leaving patients looking more sculpted and physically fit. Most patients are curious and want to know, "How many inches can I lose?"
How exactly does CoolSculpting work?
CoolSculpting is an FDA-cleared noninvasive body contouring procedure that targets unwanted fat cells and freezes them with a process called cryolipolysis. It targets pockets of fat lying underneath the skin, leaving the top epidermis layer and any surrounding tissue alone. This noninvasive body sculpting treatment can slim down and reshape those troublesome areas, like a double chin, or that stubborn waistline. The patented CoolSculpting device delivers a controlled cooling agent that freezes targeted fat cells, which will eventually die off and turn to liquid. The body will then eliminate those dead fat cells naturally, leaving patients with a more svelte and slimmer appearance. It is a safe and effective cosmetic treatment that has Houston, TX patients loving the results.
Who can benefit from this noninvasive body sculpting treatment?
It can be a daunting task to try and get rid of those last five to ten pounds. When hours at the gym and a healthy diet doesn't help fatty pockets budge in certain spots, it might be time to consider a cosmetic intervention. Not only is CoolSculpting a body sculpting treatment that is ideal for healthy men and women who have pockets of fatty tissue that have become unresponsive to diet and exercise, but it's also a good source of additional body contouring help for patients after weight loss who have good skin laxity and want to achieve a more trim, toned look in specific locations. Before and after photos show the dramatic results of this procedure. The typical target areas are:
Stomach
Back
Flank or hip area
Thighs
Chin or neck area
Above the knees
If I lose fat, will I lose inches with my CoolSculpting results?
CoolSculpting is a body sculpting process designed to help Houston, TX patients who live an active lifestyle but have specific places they want to recontour and look more aesthetically pleasing. With these treatments, losing inches is not the primary goal. However, it can be the by-product when losing excess fat. It is a permanent reduction of fat that allows patients a chance to enjoy their new look (and any inches lost!), as long as they maintain their ideal weight.
What can you expect before and after CoolSculpting?
Patients love CoolSculpting because of its noninvasive method of transforming their body. During a one-on-one consultation with a medical expert at Advanced Dermatology, a treatment plan will be created to determine your needs to ensure the best results. After the targeted areas are treated, it is a process for frozen fat cells to die off and be naturally eliminated by the body. While they are long-lasting, patients should know that the results are not immediate. Remember, it takes time; so be patient. It takes between 10 and 12 weeks after the last treatment for the full results to become apparent. Some Houston, TX area patients may require more than one session to obtain their desired aesthetic outcome.
If you want to shed some excess fat and are close to your ideal weight, then you may be a candidate for CoolSculpting. Most sessions are fast and easy, ranging from 45 – 60 minutes. This noninvasive, fat-reduction treatment does not require surgery or anesthesia, and there is rarely downtime. Call today to schedule your CoolSculpting consultation with the experts at Advanced Dermatology at one of our convenient locations in Sugar Land, Katy, Pearland, and League City, TX.