Does CoolSculpting Get Rid of Cellulite?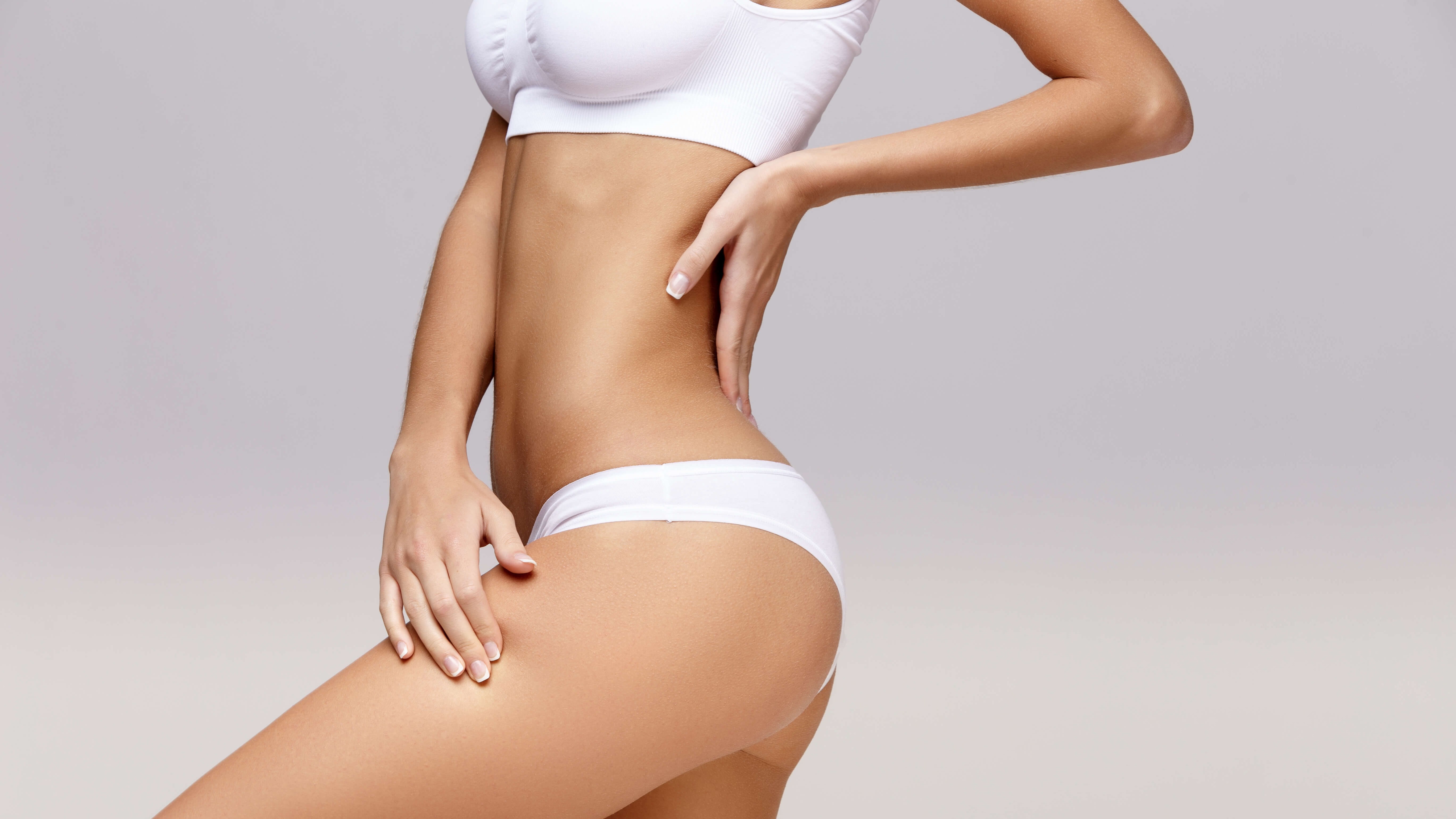 Achieving a slimmer figure is one of the most common aesthetic goals for women and men alike. When diet and exercise are not enough to reduce fat in problem areas, CoolSculpting® may be the answer. CoolSculpting is a body contouring method that uses the science of cryolipolysis to freeze away fat cells without incisions or a lengthy recovery period. But many of our patients want to know – does CoolSculpting help get rid of cellulite?
At Advanced Dermatology in the Greater Houston area, our technicians are experts in CoolSculpting technology. This FDA-approved treatment has the fantastic ability to transform bodies with remarkable results. Learn how this procedure works for individuals who want a slimmer, toned look, even if cellulite isn't the primary target. Schedule your next CoolSculpting consultation in Katy, League City, Pearland, and Sugar Land, TX.
What is CoolSculpting?
CoolSculpting is designed to target and eliminate specific areas of fat on the body. Our staff members at Advanced Dermatology frequently administer this treatment and can give you information about the outcome you should expect. During your first appointment, we will learn about your aesthetic goals and take your health history to determine if CoolSculpting is right for you. Keep in mind that body contouring is not suitable for pregnant women or people who have certain chronic conditions.
CoolSculpting uses a special applicator to deliver controlled cooling and destroy fat cells while leaving the surrounding tissues unharmed. The system is specially made with built-in safety measures and temperature controls to prevent the skin from becoming too cold. After the fat cells break down, they are naturally dispelled by the body in the coming weeks and months. Patients especially love the CoolSculpting system because the fat cells will not grow back in the same area again. Common target areas for CoolSculpting include:
Abdomen

Thighs

Chin

Upper arms

Hips

Flanks

Knees

Back
How long do CoolSculpting results last?
CoolSculpting sessions take about an hour, depending on the number of areas being treated. One of the most significant benefits of CoolSculpting is the ability to produce results without surgery or general anesthesia. Unlike other fat reduction methods, like liposuction or tummy tuck surgery, patients require no downtime or recovery period. This means you can immediately return to your day as normal with little to no side effects. After applying a special gel to the skin, our technicians apply the controlled cooling. Many patients report a sensation of coldness that subsides in the first few minutes.
Once the fat cells are addressed with CoolSculpting, patients will begin to feel slimmer right away, with the most optimum results appearing after 2 – 6 months. Although the fat cells are unable to return, patients should know that it's still possible to gain weight due to the remaining fat cells expanding. As long as you are willing to maintain your ideal weight through an active and healthy lifestyle, it is possible to enjoy your new look for years to come. If other areas need to be treated in the future, Advanced Dermatology is happy to schedule additional sessions as needed in the Greater Houston, TX, area.
Does CoolSculpting help get rid of cellulite?
If you are trying to get rid of cellulite on the stomach, thighs, or hips, you are not alone. Almost anyone can develop cellulite, a condition that is relatively harmless but makes the skin appear dimpled and fatty. The cause of cellulite is not always clear, but there are several risk factors that can make cellulite more noticeable, such as:
Aging skin

Genetics

Hormones

Dehydrated skin
So, does CoolSculpting help get rid of cellulite? Cryolipolysis technology works by primarily targeting fat cells, not the skin. Even though the professionals at Advanced Dermatology cannot guarantee to get rid of cellulite on the stomach and other areas, patients will be able to achieve a smoother, more sculpted appearance. By greatly reducing fat on the body, cellulite becomes less noticeable by association.
Schedule your CoolSculpting Session
CoolSculpting is a wonderful low-risk solution for patients who need a little help with body contouring. Some patients see improvement with only one appointment, while others may require more sessions. No matter your needs, the experienced staff at Advanced Dermatology is proud to offer this technology to individuals in the Greater Houston area. Our team is available for questions before and after treatment to make sure you get the best possible outcome.
If you have put in the hard work but are frustrated by areas of fat that won't go away, try CoolSculpting as a fast, noninvasive procedure. We invite you to call today to get a CoolSculpting consultation at our office in Katy, League City, Pearland, and Sugar Land, TX, to learn more about cryolipolysis and see if this is the right fit for you. We can help take your body goals to the next level.