Four Treatments That Address Acne Scars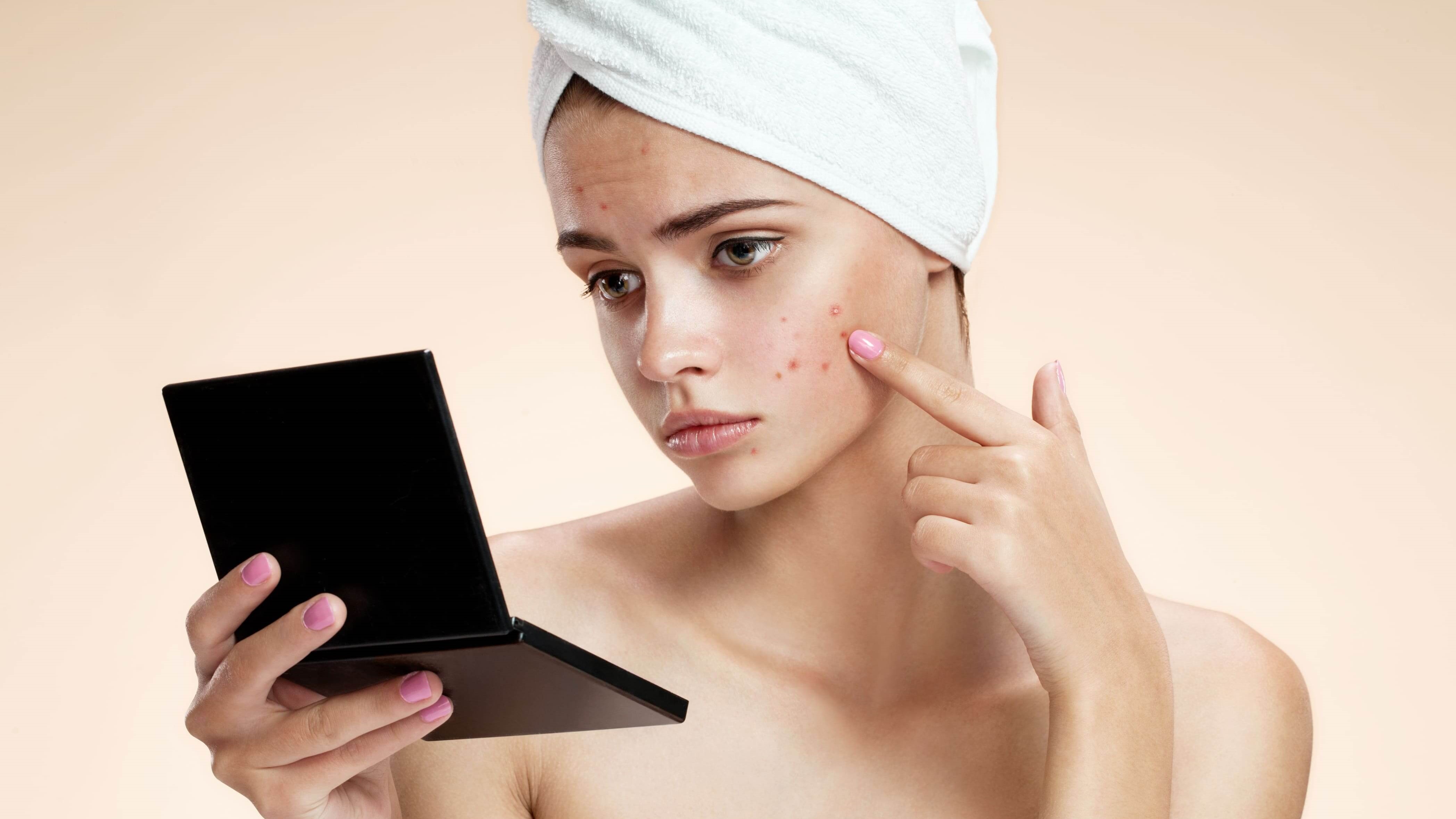 Many people have dealt with acne at some point in their life, though some suffer from more severe cases than others. For men and women who had significant or long-lasting acne, which usually occurs during adolescence, unsightly scars can be a painful reminder of their past. Until recently, most treatment options for acne scarring were topical and not designed to target deeper flaws. Fortunately, the revolutionary developments in cosmetic and medical dermatology have made it possible for patients to address their acne scars more effectively than ever. The board-certified dermatologists and expert medical team at Advanced Dermatology is proud to offer a variety of cutting-edge acne scar treatments at our Greater Houston-area locations in Sugar Land, Pearland, Katy, and League City, TX.
What causes acne scarring?
To better understand how dermatological treatments can minimize the appearance of acne scars, it helps to have an understanding of the nature of the problem. When we develop an acne blemish, sometimes the pore becomes so inflamed that there is a break in the follicle wall. This trauma causes the body to try to repair the area through the production of new cells and collagen, but the resulting surface typically has a less desirable texture than the original area. The depth, size, and overall appearance of the scar can vary based on the patient's natural skin type, the severity of the blemish, and other factors.
What is the best treatment for acne scars?
The best way to determine which treatment will be most effective for you is to be evaluated by a qualified, experienced dermatologist. During your initial consultation, your provider will thoroughly assess your skin and scars, discuss your concerns, explain your options, answer your questions, and create a plan of action tailored to your specific needs. In many cases, your first treatment can be performed the same day as your consultation.
While there is a wide variety of tools and techniques available, the skilled and knowledgeable team at Advanced Dermatology offers only the safest and most effective professional acne scar treatment options. Four of the most popular procedures include:
Chemical peels: It is no surprise that chemical peels are one of the most requested cosmetic treatments by men and women each year. With the ability to treat a long list of flaws and imperfections, a chemical peel can give patients dramatic results. There are a variety of chemical peels available, each of which uses a different topical agent, but the treatment process is relatively similar across the board. Your provider will apply the peel to your freshly cleansed skin and leave it for an appropriate amount of time. The chemicals in the product will exfoliate your skin and improve cell turnover. With the top layers essentially having been removed, the body will generate smoother, younger-looking layers in their place. Fine lines, wrinkles, discoloration, and acne scars generally respond very well to chemical peels.
Microneedling: Similar to the process behind a chemical peel, microneedling can improve the appearance of acne scars by regenerating the surface of the skin. The procedure involves hundreds of tiny needle punctures to the face. The body reacts to this trauma by boosting collagen production, one of the main contributors to beautiful, plump skin.
Dermal fillers: One of the lesser-known methods for treating acne scars is the use of injectable dermal fillers. Patients with fairly deep scars can benefit greatly from acne scar injection. By injecting a filler substance, the volume missing in the depression or "pit" can be restored, giving the face a smoother and more even surface. Another advantage of treating acne scars with injections is the longevity of the results. Depending on the filler that is used, patients can typically expect their results to last for 1 – 3 years.
Fraxel lasers: For deeper acne scars, laser treatments are far more effective than topical treatments. Fraxel lasers can be used to penetrate deep into the skin in a targeted column without causing damage to the surrounding tissue. The body reacts to the treatment by stimulating collagen production and generating new cells. Patients who undergo treatment with Fraxel lasers can expect firmer, smoother skin and an improvement in the appearance of their acne scars.
How can I prevent acne scars?
While the Advanced Dermatology team is proud to offer patients effective and life-changing options for their acne scars, treating and preventing acne altogether is always the ultimate goal. It is recommended that patients with acne concerns maintain a twice-daily regimen of facial cleansing. Depending on the nature and severity of the issues, your provider may prescribe medications, antibiotics, or topical products to add to your routine.
How do I get started?
If you are interested in learning more about these options and other ways your acne scars can be addressed, the first step is to consult an experienced dermatologist at Advanced Dermatology. Call one of our convenient locations in Sugar Land, Pearland, Katy, and League City, TX, to schedule your consultation today.