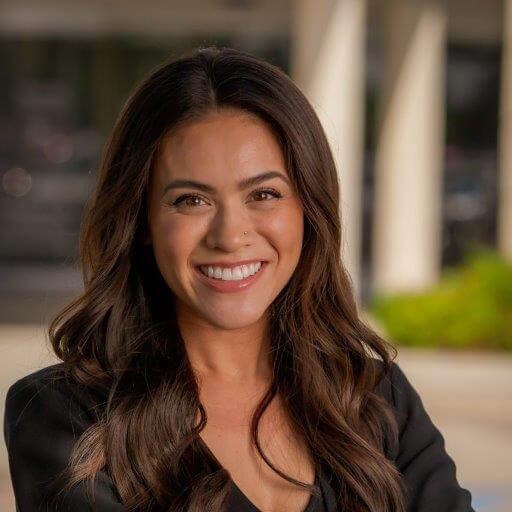 Originally from California, Alyx Yankaskas completed her undergraduate degree in Psychology at UCLA. While working in a dermatology clinic in Beverly Hills, she discovered her undeniable affinity for both medical dermatology and cosmetics. She has since graduated with her Master's Degree as a PA from Rosalind Franklin University in Chicago, IL and relocated here to Houston.
Alyx is certified by the National Commission of Certification for Physician Assistants and licensed by the Texas State Board of Medical Examiners and the Texas State Board of Physician Assistants. She is also an active member of the Society of Dermatology Physician Assistants, American Academy of Physician Assistants and Texas Academy of Physician Assistants.
With extensive training in medical and cosmetic dermatology under our boardcertified dermatologists, Alyx is excited to be a part of the Advanced Dermatology team to provide excellent, comprehensive care and education to all her patients.
Reviews
"Provider Alyx was very thorough and professional while putting me at ease for my full body skin check. She was very gentle with my shave biopsy as well."
K.P.
Google
"Dr. Alyx and her team were amazing and I felt very comfortable and relieved when I left."
M.S.
Google
"The whole office is amazing; from the front desk staff, to the nurses, PA's, and doctors. My husband and I have seen Dr. Duncan, Dr. Lee, and Alyx on separate occasions for ourselves and our daughter. We loved our experience so much, we're switching our son from his previous dermatologist. I had radiation burns that were raw, itchy, and blistering. Dr. Duncan gave me a cream that had it cleared up completely in two days. She is kind, knowledgeable, and efficient but yet you don't feel rushed. We saw Dr. Lee when Dr. Duncan was out and he took the extra time, before leaving, to see if we needed anything else for our daughter. He was able to help us with her skincare and took the time to explain everything in detail. Dr. Duncan was recommended by my PCP whom I trust and I would highly recommend her and her office myself."
M.
Google
"Alyx has the gentlest touch whenever it comes to my lip fillers and ALWAYS listens to my concerns! I won't get my cosmetic treatments done at any other clinic!"
H.R.
Google
"If you are looking for a cosmetic injector in the Sugarland area, Alyx is your girl! Amazing bedside manner and phenomenal results. Highly recommend"
J.C.
Google