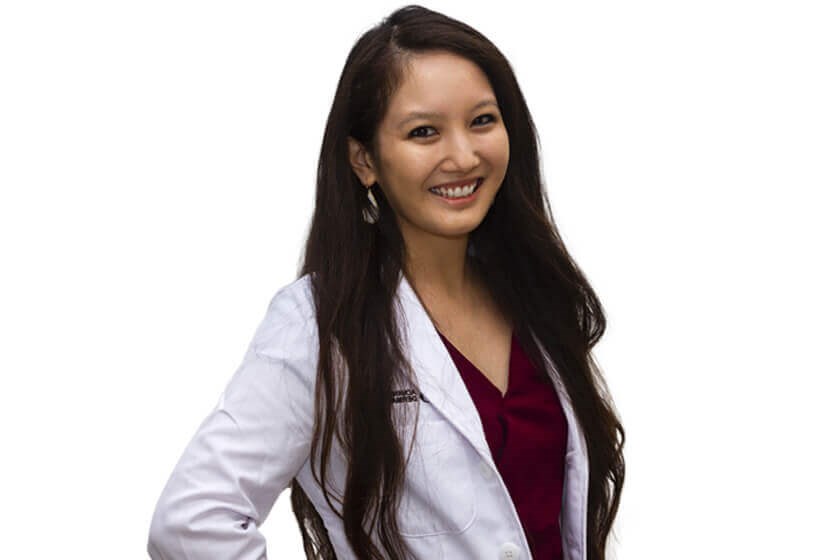 Dr. Michelle Fricke grew up in the Houston suburb of Clear Lake. She completed her undergraduate degree at Trinity University in San Antonio where she graduated magna cum laude with a major in neuroscience and a minor in sociology. She stayed in San Antonio for medical school at the University of Texas Health Science Center at San Antonio, where she met her husband. While in medical school, she was inducted into the Junior AOA Honor Society as well as the Gold Humanism Honor Society (GHHS) for exemplifying the principles of humanism in medicine through her contributions to teaching and community service.

Dr. Fricke completed her intern year in internal medicine at University of Texas Dell Seton Medical Center in Austin, TX. She and her husband then relocated to Washington, DC where she completed her dermatology residency at Georgetown University. During her residency, she had extensive training in general, pediatric, cosmetic, and complex medical dermatology, and has had a great deal of experience diagnosing and treating complex medical cases at the NIH.

In her spare time, she enjoys trying new restaurants with her husband and spending time with their two rescue dogs. She and her husband are looking forward to returning home to Texas.

Dr. Michelle Fricke is available to see patients in our League City location.