Medical Facials and Skincare Products for Acne Prone Skin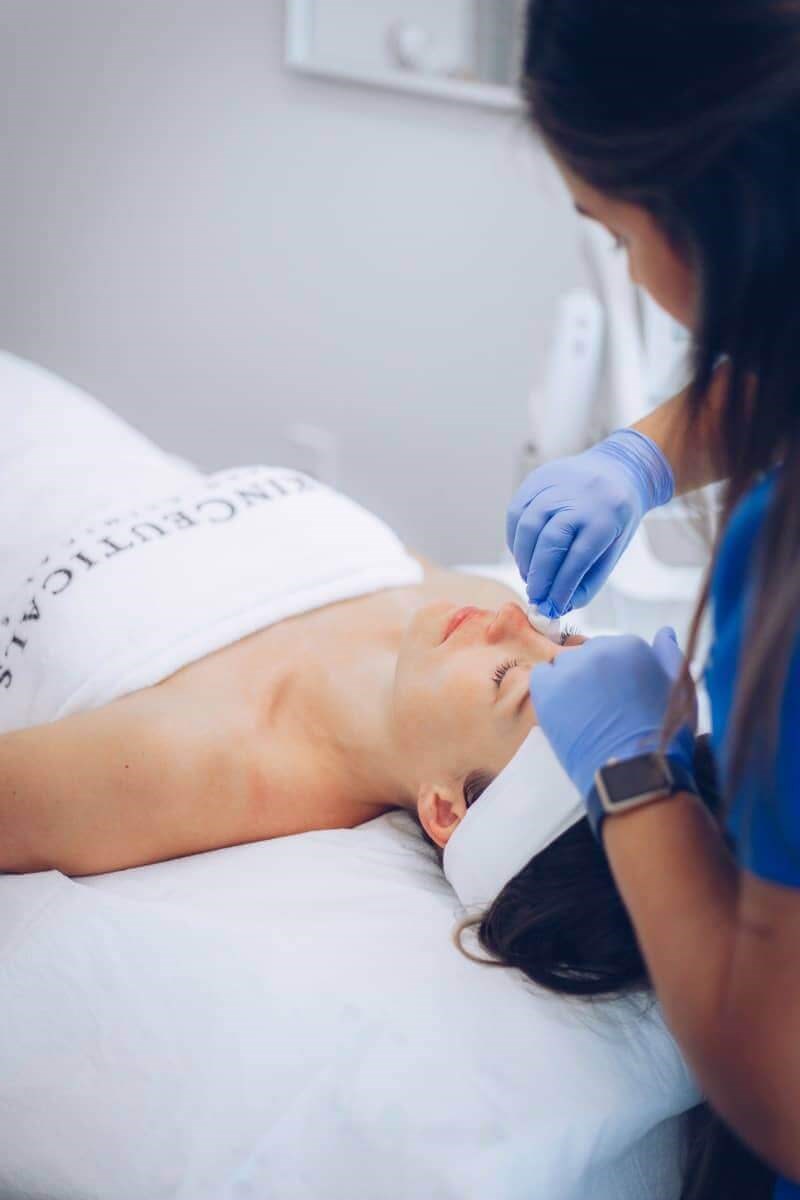 June is acne awareness month, so we're on a mission to answer the most frequently asked questions about some of the most popular acne treatment options on the market today. First up, we asked licensed medical aesthetician, Marissa Gracia about medical facials and the skincare products she recommends to her acne prone patients.
What exactly is a medical facial and how is it different from a facial I would receive at a spa?
Medical facials are geared towards more serious skin concerns, like acne, that need a clinical approach to achieve the results desired. A spa facial is a relaxing experience where the main goal is to pamper the client. Medical facials include extractions which help immediately relieve active breakouts and can aid in preventing future breakouts. Extractions remove blackheads, whiteheads, and acne.
What can I expect during my facial? How long is the treatment?
Patient will receive a thorough cleansing of the face followed by sitting under steam for 10-15 minutes. The steam helps open up the pores and softens the skin, which will make the impurities easier to extract. Once extractions are complete, a mask will be applied. Light, medical grade chemical peels may also be used in place of the mask. Usually, anyone getting a medical facial is a great candidate for a light peel, however this step will be determined by your healthcare provider. In total, the treatment takes close to one hour.
How often should I schedule facials?
In order to maintain your results from your medical facial, it is important to be consistent with your in-office treatments and your at-home regimen. For optimal results patients should schedule their medical facials every four weeks. Once the patient is happy/confident with their results, appointments can be scheduled as needed. This treatment is usually an introduction to stronger in-office chemical peels.
What is the cost?
Medical facials typically cost $150. If your treatment plan includes a facial plus a chemical peel without a mask, the price will be around $225.
How do I maintain the results from my facial?
Medical facials pair wonderfully with a solid at-home skincare regimen. My go-to regimen for acne-prone skin looks like this:
Morning:
Cleanse with SkinCeuticals LHA Cleansing Gel
Correct with SkinCeuticals Blemish & Age Defense
Moisturize with MDRejuvena Ultra-Rich Hydration
Protect with EltaMD UV Clear
Night:
Cleanse with SkinCeuticals LHA Cleansing Gel (alternating with SkinMedica AHA/BHA Exfoliating Cleanser 2-3 times per week in lieu of the SkinCeuticals LHA Cleansing Gel)
Treat with SkinCeuticals Clarifying Clay Masque 1-2 times per week
Correct with SkinCeuticals Retinol 0.5/1.0 (use 2-3 times per week until skin is acclimated)
Moisturize with MDRejuvena Ultra-Rich Hydration
Ready for your medical facial? Click here to schedule.