Here's Everything You Need to Know About Botox.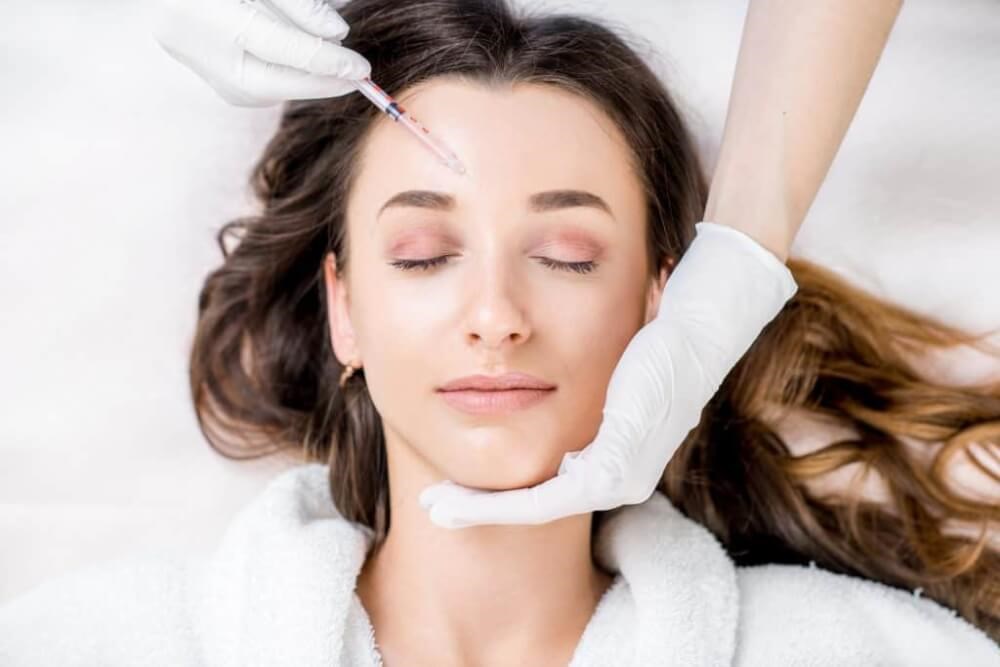 Botox is one of the most popular cosmetic treatments in the U.S., but there are still common misconceptions and confusion around how Botox really works. We're here to help clear things up and answer your questions.
I talked to our Patient Care Coordinator, Mai Nguyen, to learn more about Botox and common questions she hears from her patients.
What is Botox?
Botox contains tiny amounts of highly purified botulinum toxins that can temporarily erase or reduce forehead lines, frown lines, and crow's feet.
How does it work?
Botox targets the underlying causes of lines and wrinkles which are the repeated muscle contractions from frowning and squinting over the years. Your provider will inject in these areas to help reduce muscle activity.
Will I look frozen?
We've all seen Botox overdone on someone, but rest assured we are not about making you a feature on "Botched". Here at Advanced Dermatology, making you look natural and enhancing your appearance is a motto we live by. This is why it is important to get Botox from an experienced professional and not at a spa or hair salon that offers Botox. Botox, if injected properly, will not affect your nerves or make you feel numb.
Your provider will go over how much Botox you will need.
What is the ideal age to start getting Botox?
Prevention. That's the keyword!
"We have patients in their late 20's and early 30's are starting to get Botox for preventive treatments. If you wait until the expression lines become permanent wrinkles it will take more to correct", Mai explains.
Will it hurt?
Like most injections, Botox can be uncomfortable for some. Your provider will provide you with topical numbing or ice to numb the injection area.
How long does it last?
It varies from patient to patient, but optimal results last 3-4 months.
Did you know?

Botox is not just for your wrinkles! If you tend to have excessive sweating or suffer from hyperhidrosis, Botox can be injected to reduce sweating.
Botox is just for women, right?
No! Botox is FDA approved to treat ALL appropriate adults.
Will it be obvious I got Botox done?
Subtle change. Simple choice. Botox is amazing because of how subtle it is. It will help smooth the lines around your eyes, brows, and forehead. You'll still look like you!
How much Botox will I need?
Botox is injected by the unit. Of course, everyone is different. Come in for a consultation so our patient care coordinator can see what will work for you and your desired outcome.
Check out this helpful diagram!