Get Radiant Skin With Clear and Brilliant Laser System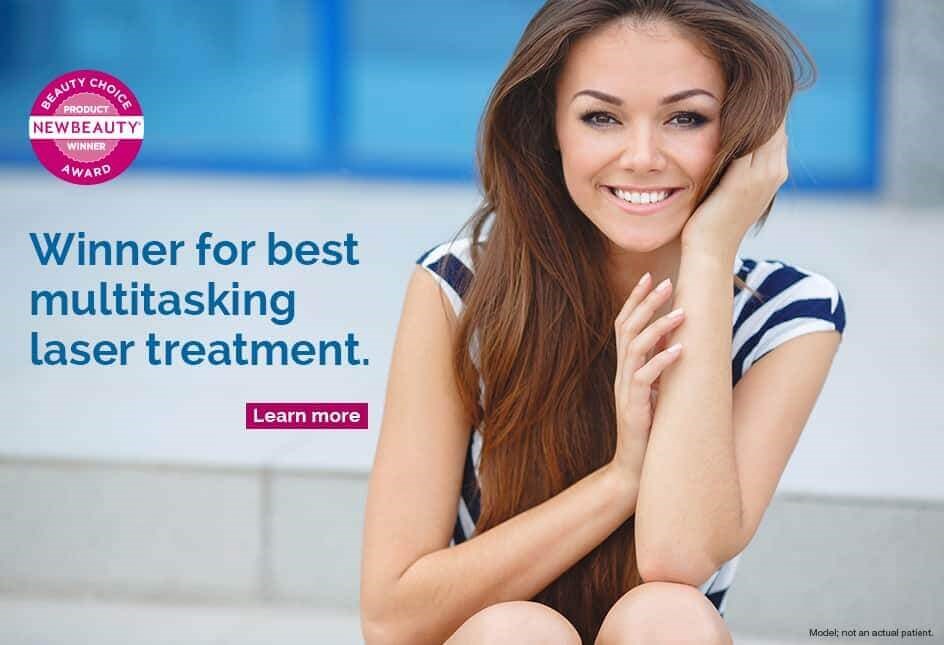 Did you know that the skin is the largest organ in the body?
Your skin is a vital component of your image and luckily, there are numerous ways you can improve it to look younger and more beautiful. For example, the Clear + Brilliant Laser System is specially designed to enhance the appearance of your skin and reduce premature aging signs.
Clear + Brilliant Laser System – Is it for you?
This non-invasive skin treatment method is suitable for people who already take good care of their skin, but want to use advanced technologies to take their image to the next level. The Clear + Brilliant laser system provides a non-invasive approach, it complements a regular skin maintenance schedule, and offers superb results in a short period of time.
If you don't want to spend a fortune on expensive treatment methods and you're looking for a quick and safe way to enhance the appearance of your skin then the Clear + Brilliant Laser System is for you!
How does it work?
First, you will come in for your free consultation where our licensed medical aesthetician will discuss an optimum treatment plan for your skin.
Each session with a Clear + Brilliant Laser System can take about 30 minutes in total. This device uses advanced computerized technology to create microscopic treatment areas on your face which basically eliminate damaged skin cells and replace them with brand new and more attractive ones.
The laser will be directed by a computer under medical supervision and will perform micro perforations for up to 15 minutes. Once the treatment is done, the licensed skin care professional will cover your face with a special mask which prevents infection and speeds up the healing process.
Most patients require about 4-6 treatment sessions, but this depends on your goal and multiple other factors. Your skin care professional will provide support and guidance in deciding how many sessions you need.
Regina Castillo, our in-house Aesthetician, says:
"I love the treatment because it is fast, easy and effective!
Clear + Brilliant treatments can help:
Prevent the signs of aging
Improve the look of fine lines
Improve skin tone and texture
Improve skin's overall appearance
Minimize the appearance of pores
Improve the appearance of dyschromia
Starting a Clear + Brilliant routine is easy:
Quick and gentle treatments
Nonsurgical and non-invasive
Essentially no social downtime
Glowing, youthful looking skin
One 10 to 20-minute Clear + Brilliant session* can leave your skin feeling smoother, younger and give you that "radiant glow" that comes from healthy, youthful skin. Routine treatments deliver lasting results that keep others guessing what's your secret.
Clear + Brilliant Laser System Benefits
Using this non-invasive treatment can provide numerous benefits for women of all ages.
Prevent aging signs – the first aging signs will show on the facial skin and this treatment option reduces wrinkles and skin folds, making you look more youthful and attractive
Improve skin texture – this treatment option can reduce the number of impurities and toxins present in the skin which leads to a better skin texture and tone
Solve dyschromia problems – skin dyschromia is quite popular, unfortunately, but this laser system can help alleviate its symptoms and make the skin look more beautiful while reducing skin color contrasts
Reduce the appearance of fine lines – thanks to the fact that this laser system works at a microscopic level, it will improve fine lines and reduce deep wrinkles, helping patients look about 5-10 years younger in just a few treatment sessions
Minimize pores – different types of skins have multiple small pores which might look unattractive, especially in well-lit conditions or from a very close distance. Our laser system can help minimize the appearance of those pores, giving you beautiful and glowing skin which looks exquisite from any angle!
Not only that this treatment method can make your skin look glowing and radiant, but it is also a cost-effective option which doesn't involve surgery or dangerous procedures. This laser system is heavily tested and improved to be as safe and effective as possible.
Another great benefit of the Clear + Brilliant laser is that you don't have to take days off from work or spend recovery days at home. As mentioned earlier, this procedure is completed in just 30 minutes and you can be back at work the next day. There is virtually no downtime and we are sure that your coworkers, family members, and friends will notice the results and ask you "what is your secret?".
Call for a consultation today!
If you are convinced that this treatment method is right for you, don't hesitate to give us a call today. Our skin care professionals will set up a consultation at a convenient time for you and you have the opportunity to experience the magic of the Clear + Brilliant Laser System to achieve your appearance goals and turn back the clock on your skin!