Everything You Need to Know About SkinPen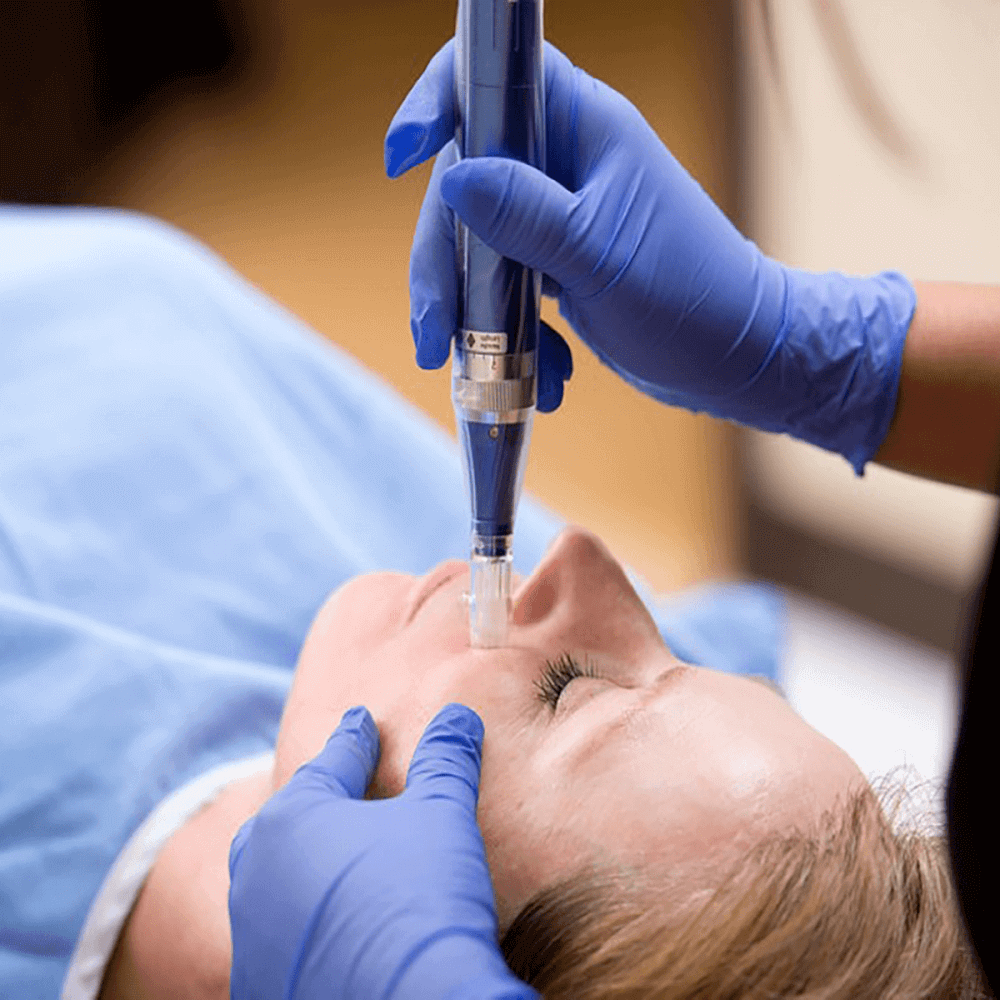 SkinPen (also known as microneedling or collagen induction therapy) has gained popularity over the past few years (you might remember that famous image of Kim Kardashian's "Vampire Facial"). We sat down with Licensed Medical Aesthetician, Kristy Saucedo to ask her some of the most common patient questions we receive about this treatment.
What is SkinPen?
Just as the name implies, microneedling uses tiny surgical steel needles to create micro-injuries to the skin, therefore stimulating the body's natural healing process, and the renewed production of capillaries, collagen, and elastin to produce smoother, plumper-looking skin. This non-invasive treatment requires minimal downtime and is a great option for both anti-aging and acne scar patients.
What does it feel like?
Before beginning your SkinPen treatment, we apply a topical numbing cream to the skin to minimize discomfort. The procedure typically takes 45 minutes and most patients notice a slight buzzing sensation against their skin.
How many treatments do I need and how often?
The majority of our patients will require six treatments each scheduled four weeks apart. This allows the skin enough time to repair itself.
What skin concerns can SkinPen treat?
Fine lines, wrinkles, sun damage and acne scars.
What areas of the face and body can SkinPen treat?
This treatment can technically be used to treat any part of the body. The more common areas include the face, neck, hands, and chest.
What results can I expect?
Patients may experience some redness, or swelling in the area that has been treated for 24-48 hours post-treatment. Some patients also may experience some mild dryness or flaking for 2-4 days after treatment. Microneedling safely works on all skin types and colors.
Want to learn more about SkinPen? Click here to schedule your free SkinPen consultation with one of our skincare experts.