Don't Let Hair Loss Get You Down. PRP Can Help Restore It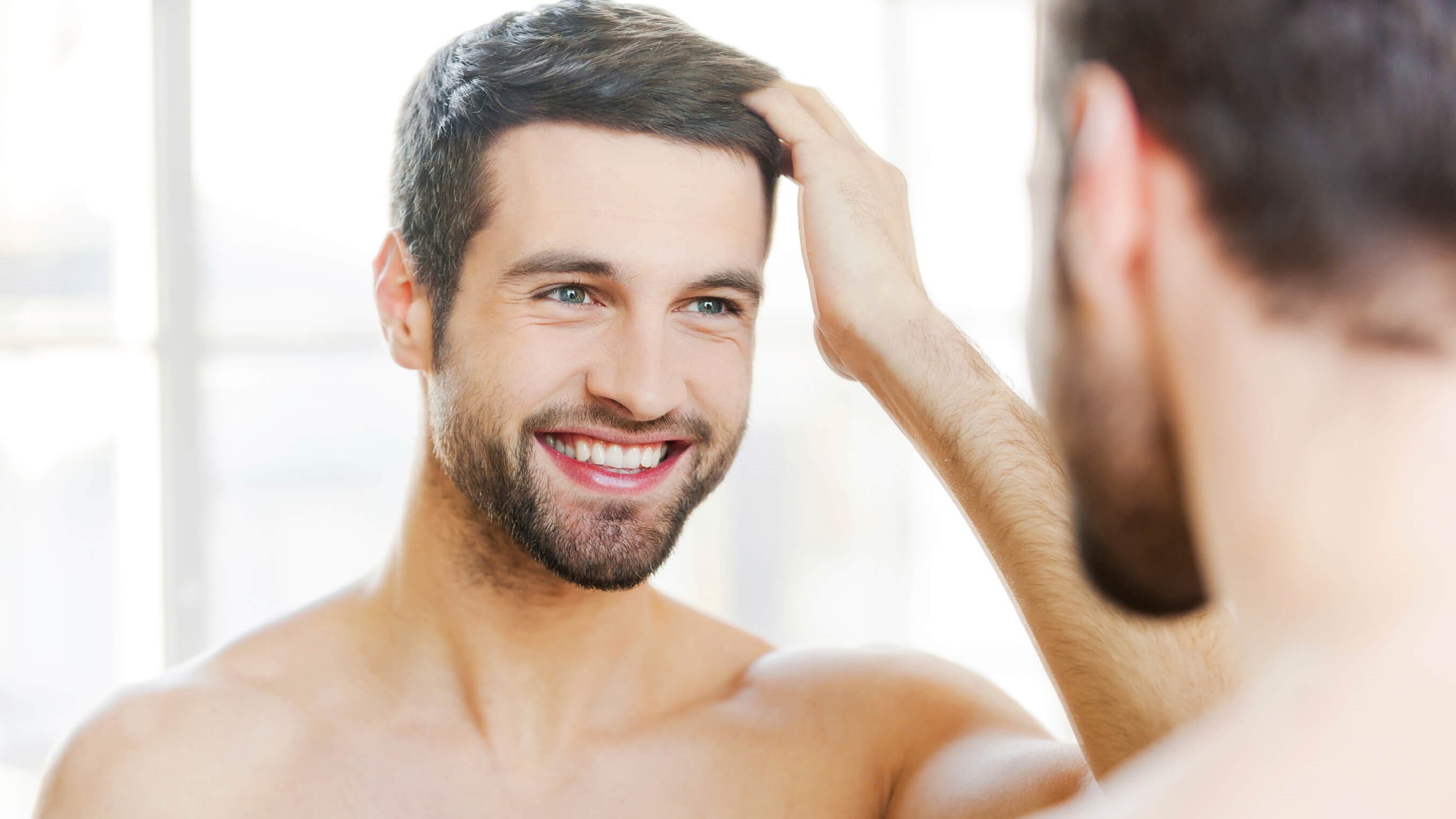 Feeling down about hair loss? You're not alone — thinning hair is a major concern affecting men and women alike. This may happen as a result of hair follicles becoming dormant due to the aging process. Hair loss is also a byproduct of genetics, hormone fluctuations, certain medications, or the use of certain hair products. At Advanced Dermatology, our specialists can help restore bald or thinning areas. Platelet-rich plasma (PRP) therapy offers a special opportunity for patients who struggle with thinning hair. 
PRP therapy is a new hair rejuvenation treatment offered by Advanced Dermatology in the Greater Houston, TX, area. PRP therapy works by stimulating hair growth with the use of a person's own platelet-rich plasma. This safe and effective treatment shows real results by slowing down or stopping a receding hairline. At Advanced Dermatology, we give patients helpful information on this new restoration procedure so you can feel more confident about your appearance. Ask about PRP hair treatment at any of our four locations in the Greater Houston area, including Sugar Land, Pearland, Katy, and our newest office in League City, TX. 
Am I a candidate? 
The best way to find out if you are a candidate for PRP therapy is to get an evaluation at Advanced Dermatology. We take the time to discuss your goals before recommending a course of action that fits your specific needs. Platelet-rich plasma therapy works best on patients who have just begun to notice hair loss, so we believe it is better to address the issue sooner rather than later when it comes to treatment. PRP for hair loss works by stimulating growth through the plasma's interaction with the hair follicle cells. This is why it is important that hair follicles are still present. 
PRP therapy can work for Houston-area patients with androgenic alopecia, a genetic condition that causes thinning hair along the top of the head. In women, this may appear as a widening part, while the hair thickness remains the same at the back of the head. At Advanced Dermatology, we notice that individuals with functioning but weak hair follicles have a greater chance of success. When you are ready to begin, our team is ready to provide the highest level of care and service. Schedule a consultation to see if you are a candidate for PRP hair treatment. 
What is PRP therapy?
After our doctors have determined that a patient is a good candidate for PRP therapy, blood is drawn. The blood is placed in a centrifuge, spun, and separated into different components, including red blood cells, platelet-rich plasma, and platelet-poor plasma. Platelet-rich plasma is what we use in the injection process to promote new hair growth. 
Advanced Dermatology uses a special numbing agent or local anesthetic to keep patients as comfortable as possible before using a tiny needle just below the scalp. Multiple injections will go directly into the thinning areas, bald areas, or receding hairline. As a bonus, the platelets will also assist in healing the injection site. The minimally invasive PRP therapy for hair loss takes about 60 – 90 minutes to complete in our office. If you have questions or concerns about the process, our staff will be happy to address them. 
There is no downtime associated with PRP hair treatment, but patients may experience some redness and minimal swelling at the treatment sites that lasts up to 48 hours. Cosmetic results are seen around 4 – 6 months after the initial treatment, and patients will continue to see improvements for up to a year. It is important to remember that PRP does not grow new follicles in bald areas but can make weak follicles produce hair that is healthier, thicker, and longer. Since PRP is not a permanent solution, we recommend follow-up treatments every 12 – 18 months. 
PRP for hair loss
Other treatments for hair loss are often problematic for patients. Hair transplantation is an option to consider, but this requires incisions in the scalp, lengthy recovery time, and scarring. In addition, experts only recommend hair transplantation for dramatic cases of hair loss. Those who choose PRP therapy may receive better results with more hair growth. 
Don't let a receding hairline or thinning hair stand in the way of your self-confidence. PRP for hair loss treatment is a nonsurgical option that stimulates your own body to grow hair in thinning areas. Advanced Dermatology in Sugar Land, Pearland, Katy, and League City, TX, can help restore hair thickness and volume. When performed by our skilled staff, you will be able to see dramatic results that get noticed. 
Modern advances in the hair restoration field such as PRP hair treatment have proven very effective. The professionally trained team at Advanced Dermatology can treat your hair loss issues with PRP therapy. Call or schedule your PRP consultation with our experts in the Greater Houston area today.