Blogger House of Harper Tackles Post-baby Skin Concerns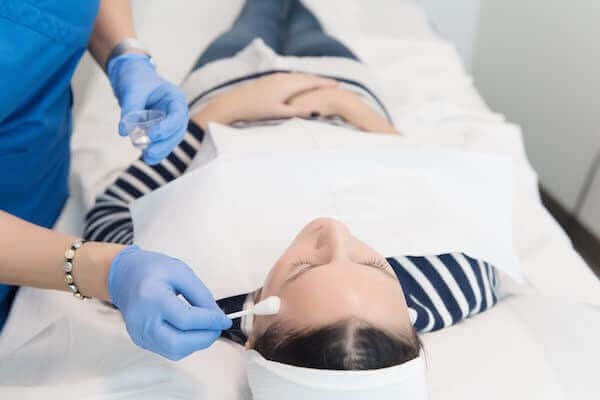 We were so excited when Skinceuticals approached our team about a partnership with local Houston blogger, House of Harper. Through her visit, Caroline was able to bring to light a skincare topic that many women struggle with: dark spots or melasma after pregnancy.
Melasma is sometimes referred to as the "pregnancy mask" and can be an extremely difficult condition to treat without help from your healthcare provider. Even after you take control of melasma, the maintenance can be time-consuming (and we all know, time is something busy moms don't have a lot of!) Melasma can be caused by fluctuating hormone levels and can be exacerbated by sun exposure. The dark marks usually appear on the cheeks, forehead, nose and chin of affected patients.
We're sharing the skincare regimen that Caroline will be following below. If you are struggling to get your melasma under control, please contact Advanced Dermatology today to schedule an appointment with one of our skincare experts today.
To read more about Caroline's visit to Advanced Dermatology, visit her blog: House of Harper
Morning routine:
Wash face and apply daily serum & moisturizer
Apply SkinCeuticals Physical Fusion UV Defense SPF 50 to protect against UV-and heat-induced stress and Phloretin CF to help improve the appearance of discoloration, fine lines, and uneven skin tone
Evening Routine:
Wash face and apply my daily serum & moisturizers
Apply Triple Lipid Restore 2:4:2 to help restore skin's external barrier and support natural self-repair and Advanced Pigment Corrector to exfoliate skin to help reduce the appearance of discoloration