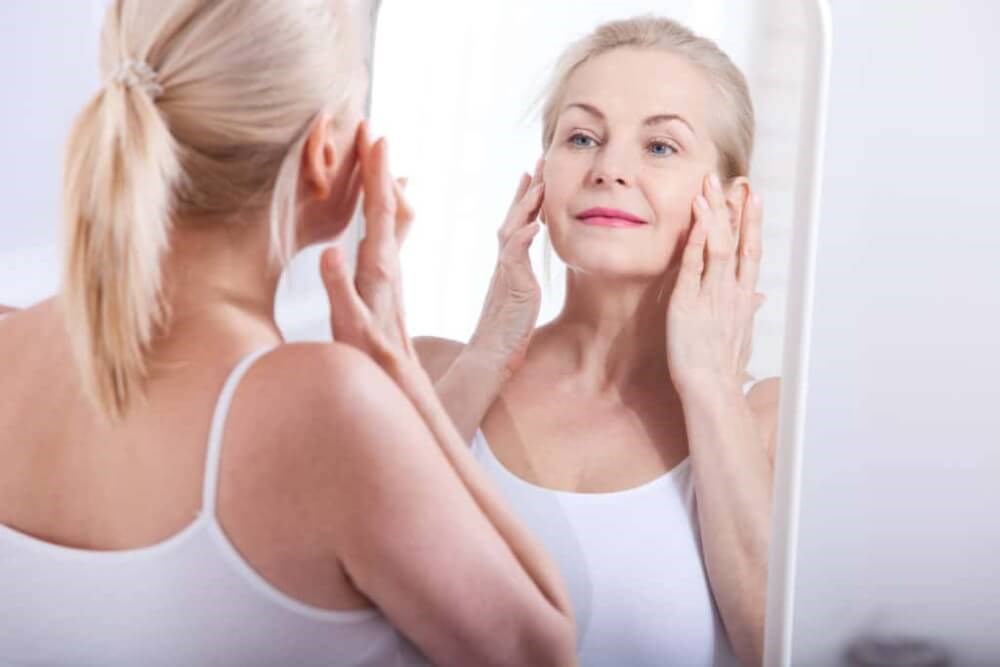 With any non-surgical cosmetic procedure, rumors can start to circulate the internet. Hopefully, this post will help clear up any myths associated with Ultherapy.
I sat down with our very own nurse and National Ultherapy trainer for Merz, Virginia Marx, R.N. to discuss the truths and myths about Ultherapy.
To start off, here are some facts about Ultherapy.
It is the only FDA-cleared non-invasive treatment to actually lift skin.
Ultherapy requires no surgery or downtime.
Ultherapy is the only non-invasive procedure to lift skin on the neck, under the chin, the eyebrow, and on your décolletage.
Ultherapy stimulates collagen production.
No toxins or needles are used for the procedure.
Why We Love It
It works great for men and women.
We customize the treatment to fit the patient's desired outcome.
We recommend this procedure to patients who will invest in cosmetic surgery or to those who want to maintain their results after cosmetic surgery.
It is a great alternative for those who do not want to go under the knife.
I personally love doing this treatment!
Myth #1: Ultherapy is the same as a facelift.
While Ultherapy does treat the deep foundational layer addressed in cosmetic surgery, it will not duplicate the results of a facelift. Ultherapy stimulates collagen growth in the skin tissue at the different layers of the skin. It is a great alternative for those not ready for surgery or for patients looking to extend the effects of cosmetic surgery.
Myth #2: Ultherapy gives you bruises.
This procedure has no downtime. There are no needles involved so bruising should not be an issue for you. You can resume your normal activities immediately, without having to follow any special post-treatment measures. Your skin may appear flushed right after treatment but should disappear within a few hours.
I want to point out that if you are taking any medications like blood thinners, you may experience some bruising. Discuss Ultherapy with your practitioner. They will review this with you.
Myth #3: Ultherapy is extremely painful.
You will feel tiny amounts of energy being deposited, indicating that the collagen-building process has been initiated. You will feel a tingling or mild burning sensation during your treatment. Comfort levels vary from person to person. Your practitioner will give you options to make this procedure as comfortable as possible. Some options include ibuprofen or applying a topical or local anesthetic.
Myth #4: You have to do multiple sessions to see results.
Most patients will only need one Ultherapy treatment. It all depends on the degree of your skin laxity, and how your body reacts to the ultrasound energy during the collagen-building process. Because our skin continues to go through its aging process, future touch up treatments can help patients keep up with the body's natural aging process.
Myth #5: Ultherapy does not last long.
Ultherapy results take a few months to fully develop as it slowly works to build up collagen. Patients will see results in 2 to 3 months after treatment. The results from Ultherapy generally last two years. We recommend using professional-grade skin care products that can encourage and continue to stimulate collagen production to help maintain your results. There are results no matter what. You will not look the same as you did before treatment!
Myth #6: Ultherapy costs the same amount as a facelift.
You will not be paying the same price for Ultherapy as you would for a facelift. The range of the cost is $2,500 – $4,000 for Ultherapy. It all depends on your skin's laxity and where you want the treatment done. When you come in for a consultation, your provider will go over the costs with you depending on your treatment.
Click here to book a consultation with one of our certified aestheticians to discuss if Ultherapy is right for you.
To learn more about Ultherapy click here.
Click here to view our current specials.