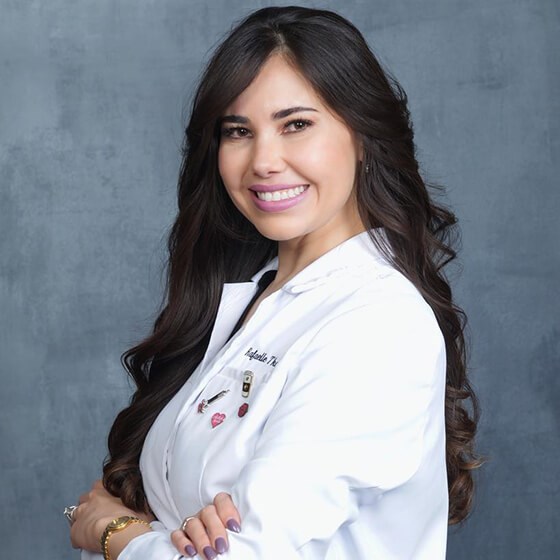 Rafaelle Tkac aka "Raffe", grew up in Minas Gerais, Brazil and moved to The United States in 2011, where she fell in love with Houston's hospitality and diverse culture.
Then, she got accepted at Alvin Community College, where she graduated with honors and earned her Associates Degree in Nursing in 2017. Nonetheless, Raffe had bigger plans. She continued her education and earned her Bachelors' Degree in Nursing from The University of Texas Health Center at Houston in 2019. Finally, she reached her educational goals by becoming a Family Nurse Practitioner at The University of Texas Health Center in Houston in 2022. Raffe always knew that she belonged in aesthetics. Her passion and enthusiasm cannot deny it. Raffe has been receiving formal trainings as a nurse injector since 2018. She acquired several certifications and a broad knowledge in the aesthetic world. Raffe is constantly participating in advanced trainings to make sure she deliveries up-to-date, safe, and reliable results to her clients. Her attention to detail, empathy, and transparency has made her clients feel appreciated, valued, and very satisfied with their results.
Raffe is a member of the Sigma Theta Tau International Honor Society of Nursing, American Association of Nurse Practitioners, and American Nurses Association.