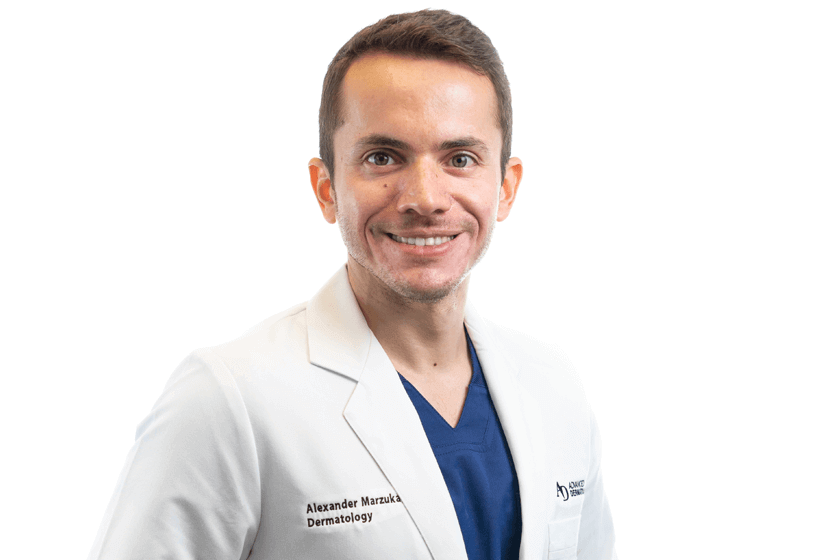 Dr. Alexander Marzuka is highly trained in medical, surgical, and cosmetic dermatology. With a patient-first approach, Dr. Marzuka takes great care of his patients with conditions affecting the skin, hair, and nails. He completed his undergraduate education at the University of Texas-Austin, where he majored in biology and biomedical engineering with high honors. He received his medical degree and completed his internal medicine internship at the very prestigious Yale School of Medicine. Dr. Marzuka went on to complete his dermatology residency at the University of Texas Southwestern in Dallas.
He has published original research on melanoma, a review on basal cell carcinoma, and book chapters on melanoma and moles. He is a member of the American Academy of Dermatology, the American Society for Dermatologic Surgery, the Houston Dermatological Society, and the Texas Dermatological Society.
In his free time, Dr. Marzuka enjoys spending time with family, exercising, traveling, and trying new restaurants.
Dr. Marzuka is available to see patients in our Pearland and League City locations.
Related Post