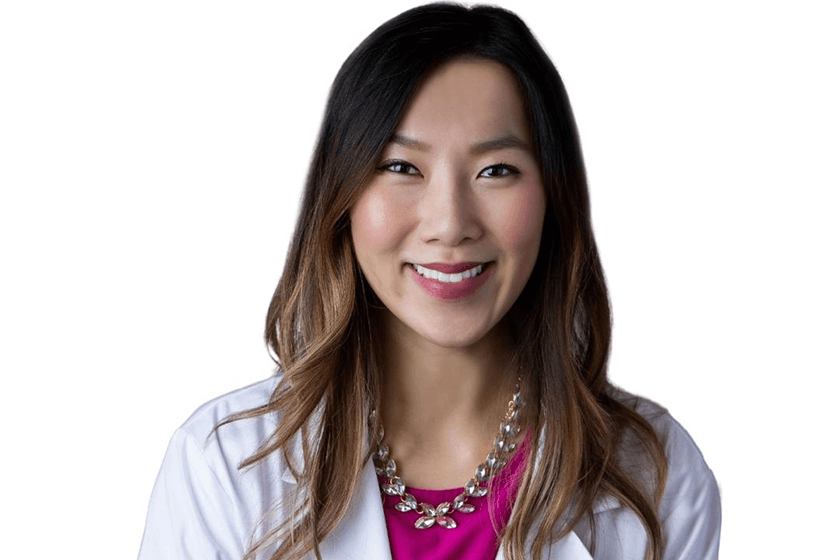 Diana Chou, MPAS, PA-C is certified by the National Commission on Certification of Physician Assistants and licensed by the Texas Medical Board. She attended The University of Houston and graduated with honors with a Bachelor of Science in Human Nutrition. She further advanced her interest in medicine and patient care by earning her Master's of Science in Physician Assistant Studies from the University of Texas Medical Branch in 2014. Prior to joining Advanced Dermatology, she worked at MD Anderson Cancer Center in Surgical Oncology specializing in melanoma and non-melanoma skin cancers.
Her clinical interests include both medical and surgical dermatology. She is an active member in the Society of Dermatology Physician Assistant (SDPA). In her spare time, Diana enjoys spending time with her family and trying out new restaurants in town.
Reviews
"Office visit was on time and very efficient..Diana Chou was very knowledgeable and listened.....office staff did send my RX to wrong pharmacy ...but it worked out OK ....they were to send it to a local pharmacy that delivered....but instead they send it to my usual pharmacy and I got a text to come get it."
J.P.
Google
"Professional, friendly. Easy to get to. Diana the PA and Cat her assistant were courteous, listened to what my concerns were and addressed those concerns and took care of why I was there. I recommend ADVANCE DERMTOLOGY for any Dermatology needs 100%."
M.M.
Google
"This place was amazing. I got there early and they saw me early. Check in was super easy. And the staff were super nice. Diana and Laura saw me out and were super easy to work with and listened to my issues and didn't rush thru the visit like a lot of places do. I will be making this our family dermatologist and using them for any needs in the future. 1000% recommend!"
R.M.
Google
"Everyone, starting with the front desk is efficient and pleasant with the patients and each other! They run the office well together, and it makes for a smooth, seamless, visit. I see Diana Chou & could not be happier. She's concise and clear about explaining procedures and fast at getting them done! I also had the same experience with Maria. All around good job."
J.B.
Google
"The staff have the most compassion for the patients."
C.S.
Google